When Maddy Ralston came into this world almost 21 years ago, it was love at first sight.
I cradled her in my arms, my adopted miracle, and couldn't stop crying. She was the most beautiful thing I had ever seen.
As she grew up, Maddy eschewed the traditional girly girl stuff. "If you get me a doll for Christmas, I'll cut its head off," she once admonished me.
She refused to wear the skirts in the school uniform catalogue, preferring the khaki pants. She became a full-fledged tomboy before high school. She was a stunning, blonde-blue-eyed kid, but she didn't care. She would rather go sit for hours and fish at Sunset Park than go to the mall with other girls. She told me she wanted to be a boy.
It's just a phase, I figured. So many women told me stories of their tomboy days.
We went shopping for clothes, and she would never go into the girls' section. Always the boys. It wasn't even a question.
I didn't really care. She was my little girl, and I adored her.
The father-daughter bond was growing ever-stronger. We did everything together. I rarely missed a game, be it soccer or basketball or volleyball or flag football. We went to Europe three times, reveling in each other's company. I loved making occasional allusions to her in my writing, calling her "The Teen."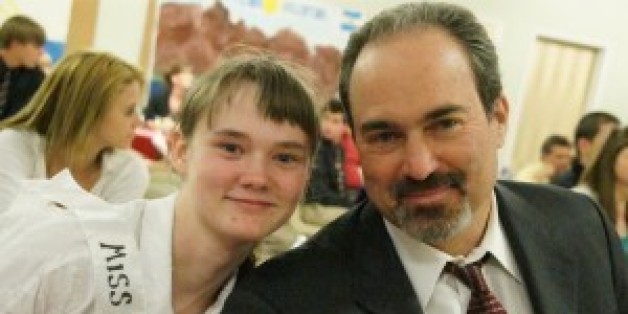 When she got to high school, she was bullied during her freshman year. High school girls are the worst. They whispered she was a lesbian, and I figured they were right.
She was my Maddy. That's all that mattered.
She had a boyfriend for a little while. But that didn't last long. It didn't feel right to her, I could tell.
Then she had a girlfriend. It lasted for awhile, but she wasn't happy. Something wasn't right.
Maddy never really talked about what the truth was until junior year. But somehow she had known since she was five, when she eschewed dolls and dresses.
I don't think I even listened very well when Maddy told me a few years ago she was really a male inside, that she was transgender. Sure, you are, I thought. It's just a phase, I was certain.
After all, the kid has been through a lot. Her mother had died. She had to switch schools. She had no idea who she was.
But the truth was I had no idea. Or I was in denial.
Slowly but surely, I have come to not just accept it but to embrace it. I have learned a lot about transgender issues through my job. I have read a bit.
But I don't want to talk about bathrooms or locker rooms. I don't want to debate the public policy issues in North Carolina or whether the president was right to sue. There will be plenty of time for that.
My first instinct, as ever, has been to protect my child, to make sure Maddy is safe and happy. That's all most parents ever want for their children.
Life is difficult as it is. But with so much ignorance out there breeding so much fear, so much visceral recoiling from the concept of being transgender, I fear this will make Maddy's life that much harder.
So many people I know and respect spout off about the issue, on social media, even in person, because they don't know about Maddy. They don't know the reality. They don't know, so I cut them slack.
They will come around. Only the hateful ones won't.
Maddy already has experienced some of it on campus. She has been called "an abomination of God," been told her mother killed herself because she was ashamed of her, that she is "going to burn in hell."
It must be unimaginably excruciating to hear such things. I feel boiling rage when she tells me.
I admit I sometimes still have a hard time with it all. I look around the house, see the pictures of me with my little girl and my eyes fill with tears. But those memories are forever, and Maddy told me not to take them down, that she cherishes those, too.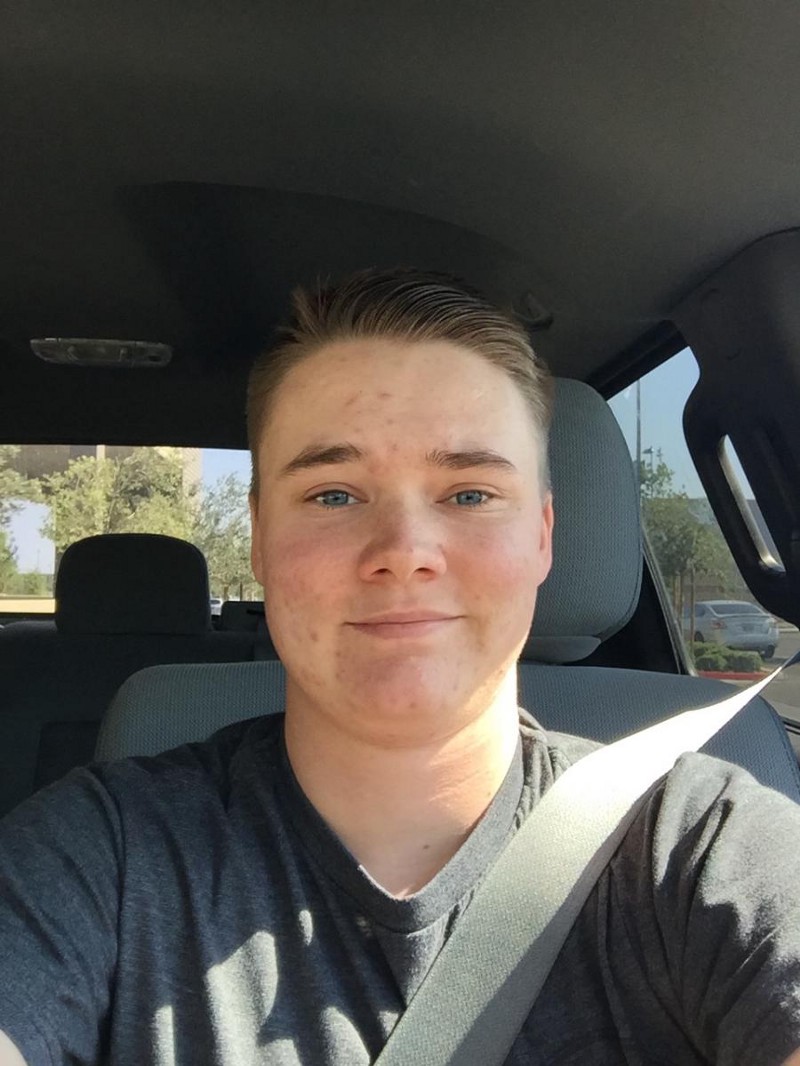 Last year, Maddy began talking about transitioning, about having surgery. And about six months ago, Maddy began taking testosterone to begin the process of becoming who she really is.
This week, Maddy went to court, bravely told a judge why she wanted to be a male and wanted her birth certificate changed, too. After the hearing, when it was finally real, when he called me, I don't think I have ever heard my kid sound so happy. And he wanted the story told.
When I get home later this week, I will see someone officially named Jake Ralston for the first time. And one thing I know for certain: It will be love at first sight.