For those who enjoy a mix of romance with their mysteries (or is it the other way around?), here are ten of my favorite lesbian sleuths. One characteristic that these series have in common is mature protagonists, although some of the first books begin when they are young. From P.I, FBI, police women, and reporters to a translator and a coffee shop owner, all these lesbians have become friends who I want to follow in future books.
Barbara Wilson's Cassandra Reilly series are much more sleuthing than romancing, and the twists and turns between schemes and mistaken genders add to the laugh-out-loud humor. Each one is part travelogue as lesbian translator Cass travels the world and maneuvers between old and new girlfriends in her attempt to help friends. Co-founder of Seal Press, Wilson changed her name to Barbara Sjoholm in 2000. These endearing books were published between 1993 and 2000.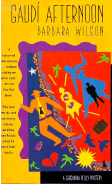 Gaudi Afternoon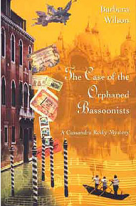 The Case of the Orphaned Bassoonists
Elizabeth Sims' protagonist Lillian Byrd is a reporter based in Detroit who is continually involved in huge mistakes of her own making. While Byrd fails to keep any long-term relationships, her love liaisons follow her as she frequently finds herself in a mess while summersaulting through funny, suspenseful, and sometimes gritty adventures. Plots in these page-turners are unpredictable, and the quirky well-developed characters go in unexpected directions. Sims is working on her fifth book, Left Field, featuring women's softball.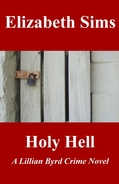 Holy Hell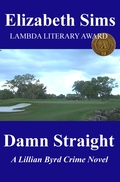 Damn Straight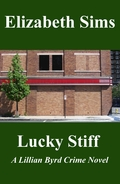 Lucky Stiff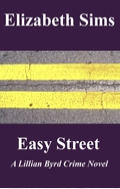 Easy Street
Erica Abbott partners Internal Affairs investigator CJ St. Clair, both personally and professionally, with Captain Alex Ryan. As a blond, gorgeous southern femme, CJ is a striking contrast to her dark, handsome love interest. No matter how many times this description has been used, Abbott manages to escape the predictable with very different voices and charm for each of them. Set in Colfax, Colorado, the Alex & CJ series, uses fast-paced plotting, sometimes exaggerated, as the two lesbians battle near-death disasters in shootouts while rushing to uncover a mysterious evil presence that could permanently separate the two of them.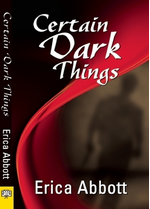 Certain Dark Things

Acquainted with the Night
Jessie Chandler's caper mystery series features Minnesota coffee shop owner Shay O'Hanlon who not only gets her friends out of trouble but also saves her badge-wearing lover, JT Bordeaux. The plots feature classic character types and the reversal of the protagonist getting her cop girlfriend out of trouble. Frothy and bubbly, this series is the lightest of the ten.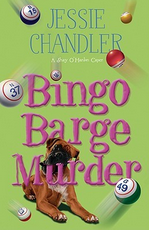 Bingo Barge Murder
Lori Lake's Gun series begins with police patrol officer Dez Reilly saving Jaylynn Savage and her housemate Sara from rape and ends with the two stumbling through fire to finally be together. In between, the two struggle with personal and professional issues to be together as reserved Dez slowly drops her walls to let in love. With excellent pacing and foreshadowing, the strings of the plots and characters comfortably flow to completion in both the exciting police work and the characters' development. Lake's flawed characters are honest and believable, and the relationship is sweet as Jay believes that Dez is the same woman who has been protecting her since she was a child battling bad dreams. The fifth in the series, Gunpoint is projected for this winter.
Lynn Ames' Kate and Jay series covers several years between the time that TV reporter Katherine Kyle and news magazine writer Jamison "Jay" Parker first find each other in college only to lose and find each other through career changes and dangerous political conspiracies. The problem-solving within the power structure including politicians, espionage, and secret paramilitary organizations depicts the abilities of strong female role models. Especially notable are the excellent sense of setting, especially from the outdoor activities, and the fresh characterizations delineated through their behaviors. Each book brings in new characters to supplement the existing ones.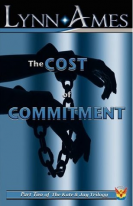 The Cost of Commitment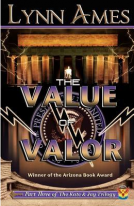 The Value of Valor
M. Aguilar's Shana Niguel series features a private investigator and one-time FBI Agent who solves crimes with uninvited nudges (intuitions) and revelations. Complicated plotting leaves no loose ends as Niguel encounters rancher Kate Wolf, the women she learns to love. The humor of the series is complemented by captivating characters including her cohorts, madcap friend Guadalupe and supportive Aunt Grace as they move into different settings.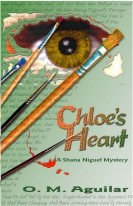 Chloe's Heart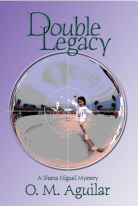 Double legacy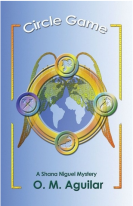 Circle Game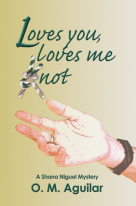 Loves you, Loves Me knot
E. Bradshaw's FBI Special Agent Rainey Bell takes a leave from her job as a behavioral analyst after she is almost killed by a close friend from her childhood who turns out to be a serial killer. Her new job is her father's bail bond business with Mackie, her dad's best friend, as partner and Ernie as office manager. The three very different personalities spark the plotting, and Katie, the widow of Bell's attacker and Rainey's love interest, adds to the mix. Through Rainey's family relationships and her relationship with Katie, the psychologically damaged protagonist slowly recovers from past evil despite her current job's danger. Bradshaw's plotting comes from an early fascination with true crime novels followed by an interest in the science of people who profile serial killers.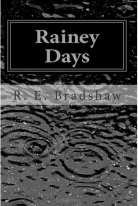 Rainey Days
 Rainey Nights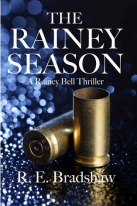 Rainey Season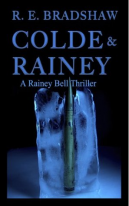 Colde and Rainey
Rose Beecham, Jennifer Fulton's pseudonym, has fashioned a tough, take-charge FBI agent, Jude Devine, who lives and works in the emptiness and desolation of the Four Corners area of southeastern Utah. Posing as a sheriff's deputy who investigates white supremacists, she is accompanied by her naive side-kick Tully, her wise Native American friend Eddie, and her on-and-mostly-off again lover Dr. Mercy Westmoreland. The author skillfully captures the bareness and desolation of the area and provides an insightful look at cults and extreme groups who band together in this unwelcoming country.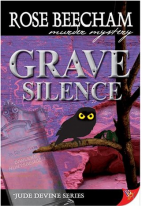 Grave Silence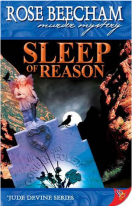 Sleep of Reason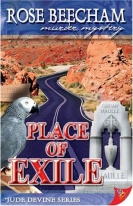 A Place of Exile
Sonje Jones' Detective series involves Cornelia Osgood (Oz to her friends), a hard-boiled P.I. who jumps into one fine mess after the other chasing bad guys and women until she gets caught by her best friend, Abby O'Leary. Misunderstanding and trust issues separate them, and the plotting moves back and forth between Oz's attempts to solve crimes and regain her girlfriend. In the opinionated, tough tone of Oz's first-person narrative, she overrides and manipulates everyone around her.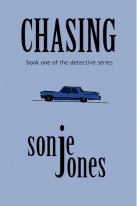 Chasing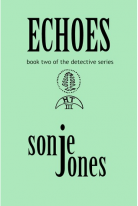 Echoes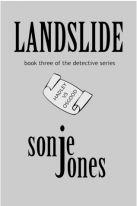 Landslide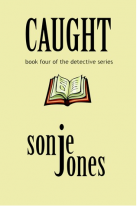 Caught