With high hopes for a change after nearly two years of President Trump in the White House, a record number of LGBT candidates are seeking election in the 2018 mid-terms for federal, state and local offices.
With the general election a few months away and many candidates facing primaries before that time, the Washington Blade has reached out to several LGBT candidates who aren't as high profile as Sen. Tammy Baldwin (D-Wis.) or New York gubernatorial candidate Cynthia Nixon, but are still running noteworthy campaigns.
Below are the candidates' responses to our questions about why they're running and what their win would mean for the LGBT community: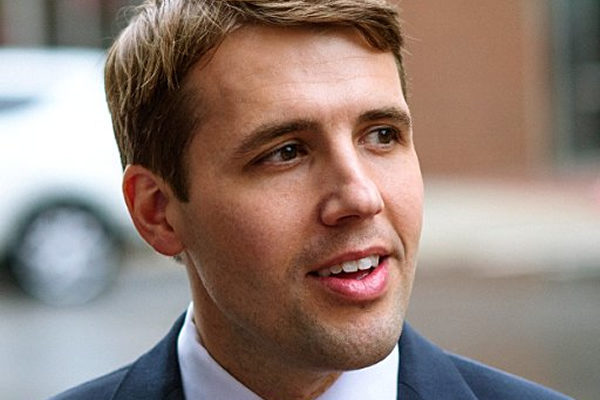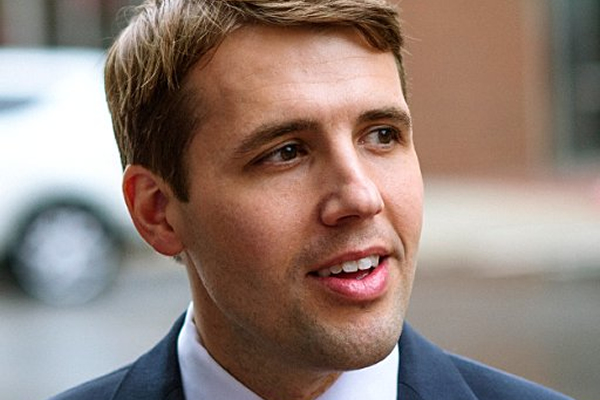 Chris Pappas, member of the New Hampshire Executive Council and gay candidate seeking to represent the state's 1st congressional district in the U.S. House — Primary: Sept. 11
Why are you running for Congress?
New Hampshire where I grew up, where I attended public schools, where I run a family business that just celebrated its 101st anniversary, and where I serve as an executive councilor. Through my time serving the people of my community, I always have and always will fight for what matters most.
I am running for Congress because I believe this election is about who we are as Americans. The America we know is more kind, tolerant, and more decent than the America that Donald Trump is seeking to create. We have to stand up loudly and clearly and make it known that we are going to fight for the values that make this country great. We are going to fight to stem the tide of corruption in our political system, fight for folks who work hard in life to make their American Dream a reality, and start putting the people of this country first.
What will your win signify for the LGBT community?
I'm proud to be the highest elected LGBTQ+ official in the state of New Hampshire and would be honored to serve as the first openly gay member of Congress from the Granite State. I believe we need leaders that will stand up for our community to show that when we come together to promote equality and respect one another for who we are, we will make our country a better place now and for our future generations.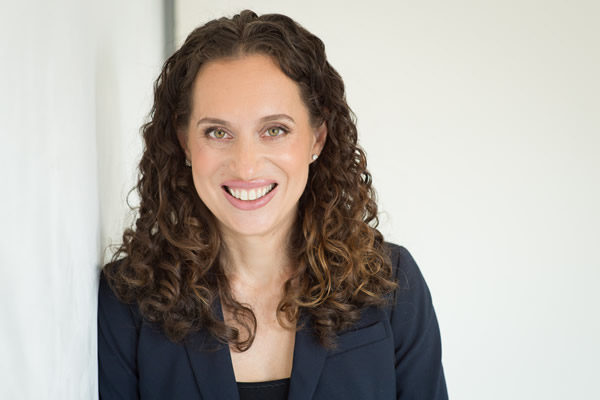 Lauren Baer, an Obama administration State Department official and lesbian candidate seeking to represent Florida's 18th congressional district in the U.S. House — Primary: Aug. 28
Why are you running for Congress?
My mother has been chronically ill since I was 12. She is one of the more than 74,000 constituents current Representative Brian Mast would have denied health care when he voted in May 2017 to repeal the Affordable Care Act.
My daughter is not yet two years old, but I think every day about her future, her safety, and the world she will inherit.
In this way, I am not terribly different from most people in my District, who simply want for their families what we all deserve: quality, affordable healthcare; equality under the law; a first-rate public education; a clean environment; a strong economy; common sense gun safety measures that protect our children; and a national security policy that does not beg for war by tweet.
I believe that the people of my district deserve a representative in Congress who will vote in their interest, not for special interests, and who will work hard in Washington to make government work for them.
What will your win signify for the LGBT community?
I was proud to serve as an official in the Obama administration, and during that time, I watched our country, and Florida, change in ways that I previously had thought unimaginable, from the repeal of Don't Ask, Don't Tell, to marriage equality. But the election of Donald Trump has brought a reversal of so much of our progress—a new ban on transgender troops, a decision to stop counting LGBT people in the census, and a fight at the Supreme Court to allow individuals to use religious liberty as a pretext to discriminate against the LGBT community. In this context, being elected as the first LGBT person to represent Florida in the U.S. Congress would signal that we will not be acquiescent in the rollback of our rights—or the rights of other Americans.
As a member of the LGBT community, I have felt the sting of discrimination, but I also know that the fight for liberty and equality is a shared cause and that my election would be a victory not just for our own community, but for every person in this country who has ever been mistreated, or left out, or left behind.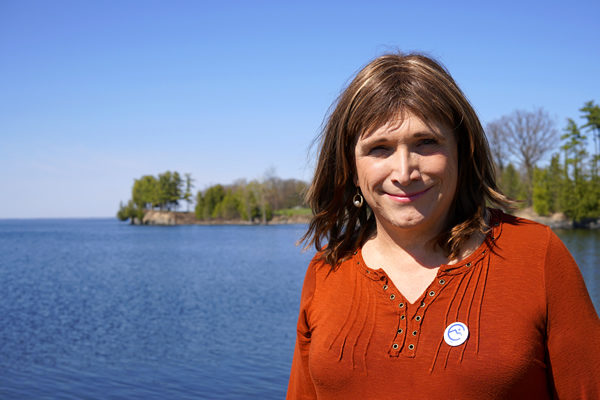 Christine Hallquist, CEO of Vermont Electric Cooperative and a transgender candidate seeking election as governor of Vermont — Primary: Aug. 14
Why are you running for governor?
I am a person who pulls people together to do important things. My goal was to solve climate change. I was in charge of a major Vermont electric utility and we successfully moved away from fossil fuels. Watching the events that have transpired since November 2016, both at the state level and the national level has called me to greater action. I saw a need for rural economic development, universal health care, solving climate change, and ensuring every Vermont child receives a quality public education. Most importantly I saw a need to move away from divisive politics.
What will your win signify for the LGBT community?
I will be the first transgender governor in one of America's most rural states. This will be a positive signal for all LGBTQ people. Typically, rural communities have been viewed as less affirming. Marginalized communities have historically had problems with winning executive positions. For too long leadership has been associated with masculinity and the dominant culture. Vermonters choosing me, a trans-woman, as their governor, would expand the realm of possibility for generations to come. My success would mark a new milestone in acceptance.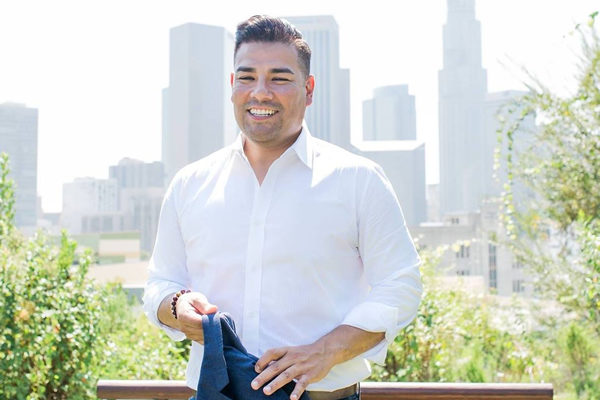 Ricardo Lara, California state senator and gay candidate seeking election as California Insurance Commissioner — Primary: June 5
Why are you running for Commissioner?
I am running for Insurance Commissioner because it is the largest and most important state consumer protection agency in America. With Trump letting the banks and insurance companies write the rules in Washington, it will be my job to stop predatory insurance practices that raise your premiums every time you make a legitimate claim. With climate change driving up insurance risk, it's more urgent than ever that California has an Insurance Commissioner who will stand up for consumers and protect our state from the economic and environmental threats on the horizon.
What will your win signify for the LGBT community?
California voters have never sent an openly gay person to statewide office, and winning election would say that Californians reject the politics of division and fear against people like me directed from Washington. My father was a factory worker, and my mother was a seamstress, and they raised me to believe that everyone has a fair shot – even when the facts say otherwise. I am honored to have the support of the LGBT community, immigrant rights groups, and Planned Parenthood, because it means that we are not alone in the campaign for equality.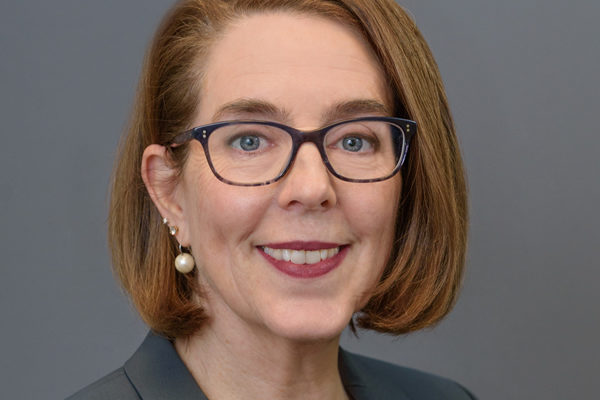 Kate Brown, first openly LGBT person elected governor in the United States and bisexual incumbent seeking re-election
What motivates you to seek re-election as governor?
In Oregon, we know what leadership looks like. It's called getting stuff done. We led the nation by passing the most comprehensive reproductive health bill, we led on automatic voter registration and we were first to commit to end the use of coal fired electricity – forever.
And Oregon was the first state to act on gun safety following the tragedy in Parkland, Florida.
None of these things happened on their own. They all took strong leadership. We still have work to do, but in Oregon we know when we bring people together we can tackle the challenges ahead.
Over the next four years, we need to fight to protect health care access for Oregonians from politicians that want to take that care away. And we need to keep fighting to make sure that our economic growth is reaching every corner of our state and every one of us. To do that, we need to invest in career and technical education that will prepare Oregonians for good jobs that don't require a college education, enabling small businesses to hire skilled workers.
I'm running for re-election because I want Oregon to be a place where everyone has the opportunity to succeed.
What will your win signify for the LGBT community?
I'm honored to serve as governor and hope that my story can serve as inspiration for a new generation of LGBT leadership.
I got into public service to be a voice for the voiceless and I have spent my entire career fighting for LGBT equality. I spent 16 years pushing to pass domestic partnerships, I was proud to sign legislation to end the practice of conversion therapy, and just last year I was able to sign legislation that allowed people a safe path to change their name on vital records to affirm their gender identity.
And while we have made a lot of progress, when I talk to members of the LGBT community I hear deep concerns about where we are headed as a country. The tone and rhetoric that has imposed so much fear is now turning into federal policy. It's more important than ever to have leaders in office who reflect the values of those they serve.
I hope my election and the work I've done while in office will inspire members of the LGBT community to get involved, run for office and put their voice to work changing our country.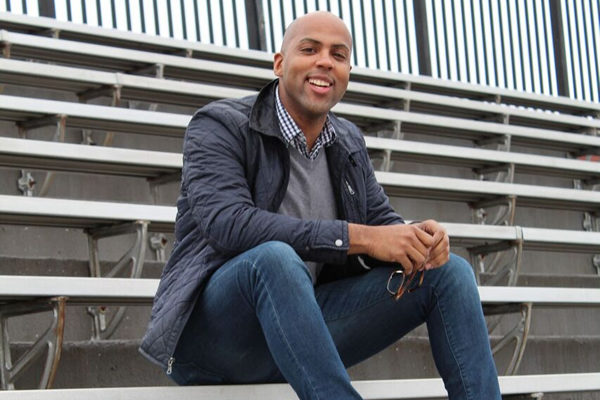 William Cunningham, former legislative aide to Sen. Cory Booker (D-N.J.) and gay candidate seeking to represent New Jersey's 2nd congressional district — Primary: June 5
Why are you running for Congress?
I am a native of South Jersey. I was raised by a young single mother living paycheck to paycheck at an hourly wage job. When illness caused her to miss work, we were evicted – and eventually homeless for half of my high school career.
Despite these obstacles – and with the help of teachers and mentors – I was accepted into Brown University. I made a promise to myself to always fight for vulnerable populations so everyone could access the same opportunities as me.
Public service has been the conduit for me to pay my good fortune forward. I paid it forward by joining Teach for America and teaching in a low-income school. I paid it forward by crafting legislation to help everyday families as a policy advocate for Sen. Cory Booker. I paid it forward by calling out pharmaceutical companies' price gouging as an Investigator in the House of Representatives.
My desire to pay it forward is the reason I am running for Congress. What's more, I'm running against an anti-equality candidate in my Democratic primary, NJ-2. A win in my district would signify: The gay community does matter, we can win anywhere – and this blue wave is actually a rainbow wave!