The House Judiciary Committee on Wednesday approved a bill that would add sexual orientation and gender identity to federal civil rights laws.
The Equality Act, which U.S. Rep. David Cicilline (D-R.I.) reintroduced in the U.S. House of Representatives in March, passed the committee by a 22-10 vote margin with all Republican committee members voting against it. The openly gay Rhode Island Democrat in a statement after the vote said "fairness and equality are core American values."
"This bill affirms those values and ensures members of the LGBTQ community can live their lives free from the fear of legal discrimination of any kind," said Cicilline.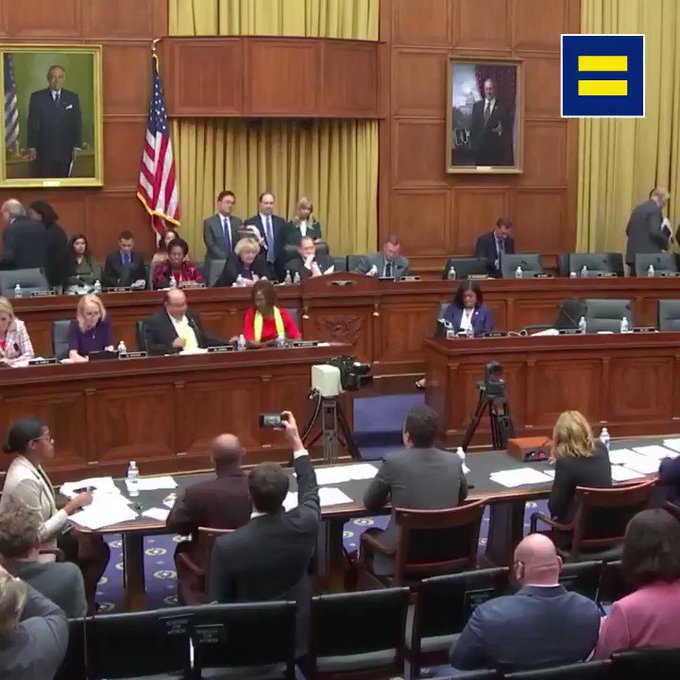 Applause erupts as the #EqualityAct passes the House Judiciary Committee.

We're proud to work with our partners and pro-equality members of Congress on this vital legislation.3302:40 PM – May 1, 2019120 people are talking about thisTwitter Ads info and privacy
U.S. Rep. Jerrold Nadler (D-N.Y.), who chairs the committee, spoke in favor of the Equality Act at the beginning of the markup, which is the first time one has taken place for the perennial bill.
"This is long-overdue legislation that will explicitly prohibit discrimination against lesbian, gay, bisexual, transgender, and gender non-conforming Americans and strengthen nondiscrimination protections for women and others," said the New York Democrat.
Equality Act supporters who spoke on a conference call with reporters on Tuesday agreed with Nadler.
"The American dream is broken when all states are not united," said Carter Brown, founder of Black Trans Men who said he lost his job in Texas because of his gender identity. "All Americans need permanent, explicit nondiscrimination laws in place and enforced."
The Equality Act would specifically add gender identity and sexual orientation to the Civil Rights Act of 1964 and the Fair Housing Act.
The bill has 240 co-sponsors in the House from both sides of the aisle. U.S. Sen. Jeff Merkley (D-Ore.) has introduced the Equality Act in the U.S. Senate.
"It's time for Congress to add explicit federal LGBTQ nondiscrimination protections to our nation's civil rights laws," said the Human Rights Campaign in a tweet.
Advocates have urged the full House to approve the Equality Act.