The Boys In The Band has won the Tony Award for Best Play Revival at last night's Tony Awards at Radio City Music Hall in New York City. The awards celebrate the best of Broadway.
Mart Crowley's late 1960s play focuses on a group of gay men who come together for dinner one evening. The groundbreaking play was turned into a film in 1970.
The show returned to Broadway last year to mark its 50th anniversary. Cast members in the new production included Matt Bomer, Jim Parsons, Zachary Quinto, Andrew Rannells and Charlie Carver.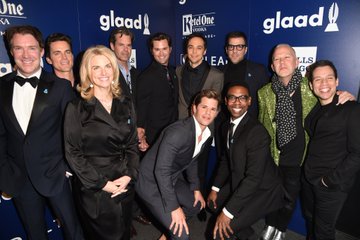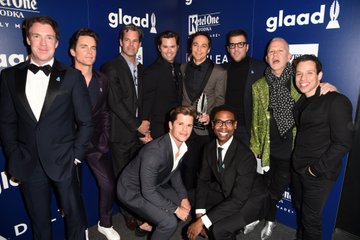 Huge congrats to the @BoysBandBway team on the #TonyAwards win for Best Revival of a Play!! 1856:37 PM – Jun 9, 201947 people are talking about thisTwitter Ads info and privacy
Other winners last night included Stephanie J. Block. She won the lead actress in a musical award for her role as Cher in The Cher Show.. In her acceptance speech, she thanked 'the goddess Cher, and her legacy.'
The show also won best costume designer for legendary designer, Bob Mackie. Mackie is famed for creating many of Cher's more flamboyant creations in the 1970s.
Both wins prompted jubilation from Cher herself. She tweeted: 'I cannot stop jumping, crying,laughing,….I feel like I won an award!' And, 'I'm so crying … Bob Mackie deserves this award more than anyone will ever know.'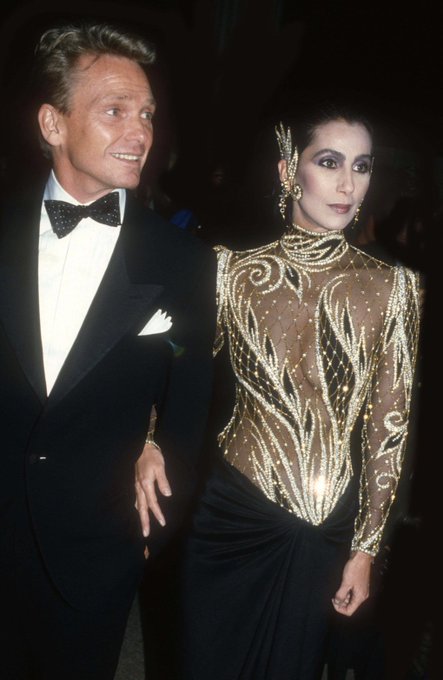 I CANNOT STOP JUMPING, CRYING,LAUGHING,….I FEEL LIKE I WON AN AWARD
NOT EVEN SURE IF I CAN USE EMOJIS.
STEPHANIE,BESIDES ME…YOU
ARE THE" BEST ME"
BOB I LOVED YOU THE MOMENT I SAW YOU
BEST ACTRESS IN MUSICAL =
STEPHANIE J BLOCK
BEST COSTUME DESIGN
BOB MACKIE12K8:40 PM – Jun 9, 20191,483 people are talking about thisTwitter Ads info and privacy
Hadestown wins big at Tony Awards
The biggest winner of the night was the musical Hadestown. The folk opera took home eight awards, including Best Musical and Best Director.
Collecting her award, director Rachel Chavkin noted she's currently the only woman on Broadway directing a musical. She called on the theatreworld to do better: 'It is a failure of imagination.'
The Ferryman by British playwright Jez Butterworth won the Tony for Best Play.
Bryan Cranston (of Breaking Bad fame), won his second Tony. This time it was for his performance in the revival of Network, about network news broadcasters.
He dedicated his award for best actor in a play to real-life journalists, saying the media, 'is not the enemy of the people. Demagoguery is the enemy of the people.' The remark was understood by the audience as a reference to President Donald Trump, who regularly blasts media coverage of his administration.
Elaine May won the award for best actress in a play for her role in The Waverly Gallery.
Best actor in a musical award went to Santino Fontana for his role in Tootsie – a stage version of the hit 1982 film in which a man pretends to be a women in order to land a role on a TV show. Tootsie also won Best Book.
Rainbow red carpet and Billy Porter
The 73rd Tony Awards, was hosted by James Corden. Before the show, celebrities walked a red carpet against a rainbow backdrop made up of thousands of roses. The rainbow was incorporated into the red carpet in honor of World Pride, which takes place in New York City this month.
'Focusing the red carpet theme around World Pride marks a seminal moment for New York City, as it hosts both the Tonys and World Pride in the same month,' event designer Raul Àvila told Vogue beforehand.
'These two communities have been closely intertwined since the beginning of Pride.'
One of those to make the biggest impression was Pose star Billy Porter. The actor has become a fixture on red carpets with his eye-catching looks. This time he wore a costume by Celestino Couture, created from the velvet curtains from the show Kinky Boots, in which he starred.
Kinky Boots closed in 2018. The curtains were purchased by Scenery Bags, who create bags from retired show material. The brand asked Porter if he wanted to carry a bag made from the curtains, but instead, he worked with Scenery and Celestino to come up with a tuxedo top and tulle skirt combo!