Juan Carlos is a 39-year-old man from the Venezuelan capital of Caracas who has been living with HIV for more than a decade.
Juan Carlos arrived in Colombia in February. Juan Carlos, who asked the Washington Blade not to publish his last name, on Monday said during a telephone interview from Giraldot, a city in Colombia's Cundinamarca department that is roughly 80 miles southwest of the Colombian capital of Bogotá, there are food shortages in Venezuela and people have died because of a lack of medications.
"If you don't have any money … or you don't support the current government you don't have anything," he told the Blade. "It is unfortunately very sad."
Venezuela's worsening economic and political crisis has prompted Juan Carlos and more than 4 million other Venezuelans to leave the country in recent years.
The U.N. Refugee Agency in June said 1,408,055 Venezuelan migrants and refugees are living in Colombia, which shares a 1,400-mile long border with the country.
The New York-based Aid for AIDS International estimates more than 10,000 Venezuelans with HIV have left the country in recent years. Service providers in Caracas and other Venezuelan cities with whom the Blade has spoken since the beginning of the year say Venezuelans with HIV/AIDS have died because of the lack of available antiretroviral drugs.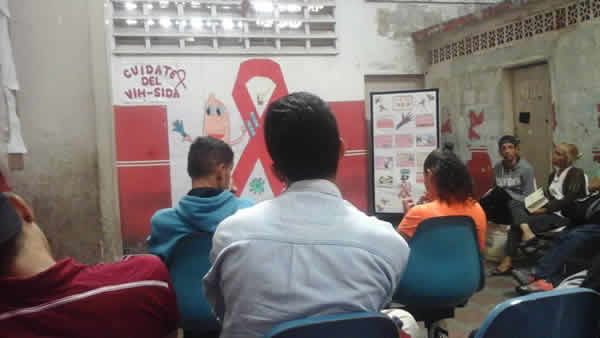 Cúcuta in Colombia's Norte de Santander department is less than 10 miles from the Táchira River that marks the country's border with Venezuela. AIDS Healthcare Foundation is among the HIV/AIDS service organizations that work in the Colombian border city.
Juan Carlos Archila, director of Fundación Censurados, a local HIV/AIDS service organization, was among the more than 300 people from across Latin America who attended an LGBTQ Victory Institute-sponsored conference that took place in Bogotá in May.
Archila on May 16 told the Blade his organization has provided medication and basic health care to more than 100 Venezuelans with HIV since June 2018. Archila also said UNHCR and Aid for AIDS are among the organizations with which Fundación Censurados works.
Archila told the Blade many of the Venezuelans with HIV with whom he and his colleagues have worked have diabetes and other chronic conditions. Archila also said many Venezuelan migrants in Cúcuta — including men who have sex with men and transgender women — become sex workers in order to support themselves.
"Cúcuta has absolutely borne the brunt of the migration," said Archila.
'Things for a good quality of life have simply collapsed' in Venezuela
Yorjan Rios is from Maracay, the capital of Venezuela's Aragua state. He left Venezuela more than a year ago and now lives with his partner in Bucaramanga, a city in Colombia's Santander department that is roughly five hours southwest of Cúcuta.
Rios on May 17 told the Blade at the Victory Institute-sponsored conference it remains "almost impossible" for Venezuelans with HIV to receive antiretroviral drugs in their country.
"All levels of health, food, education … the three main things for a good quality of life have simply collapsed," he said.
Ronny Curvelo and Carlos Morales Gómez are two LGBTI activists who live in Maicao, a small city on the Guajira Peninsula that is a few miles from the Colombia-Venezuela border. They have worked with Caribe Afirmativo, an advocacy group based in northern Colombia.
Curvelo on May 16 described the influx of Venezuelan migrants into Maicao as a "crisis" when he and Morales spoke with the Blade at the Victory Institute-sponsored conference. Curvelo said rates of HIV in the city, along with violence and the number of people engaged in sex work, has increased since the Blade visited the area in March 2018.
Morales said many Venezuelan migrants with whom he and Curvelo work are hungry and have untreated sexually transmitted diseases when they arrive in Maicao. Morales and Curvelo and other local activists work with UNHCR, but they continue to struggle to provide food and other basic needs to Venezuelan migrants who continue to arrive in the city.
"Their health conditions are totally critical when they come," said Morales.
One of the main challenges that Colombian service providers told the Blade they face is many Venezuelans with HIV do not know their status when they arrive in Colombia. They also said stigma and discrimination among Colombian health care providers and a lack of resources are additional barriers.
Red Somos, a Bogotá-based HIV/AIDS service organization, provides rapid HIV tests to Venezuelan migrants in the city. Franco Aguilar, a Red Somos staffer who was born in Venezuela, on May 13 told the Blade the organization also provides their Venezuelan clients with psychological care and helps them with their asylum cases.
"This is also more or less replicated by other community-based organizations in Colombia," he said.
Red Somos Director Miguel Ángel Barriga told the Blade the organization has had "difficulties" obtaining medications for the Venezuelans with HIV with whom he and his colleagues work. Aguilar added many of them cannot afford to see a doctor or travel to Bogotá and other Colombian cities where they can receive better care.
"A doctor's appointment is very expensive for them," he said.
Andrés Cardona, a consultant for the Global Fund to Fight AIDS, Tuberculosis and Malariawho works for the city of Medellín, on Tuesday during a telephone interview noted Venezuelans who are registered in Colombia can access the country's public health system. Cardona, like many of the Colombian HIV/AIDS service providers with whom the Blade spoke, acknowledged many Venezuelan migrants with HIV do not have access to treatment, in part, because access they don't know their status.
Low-cost HIV tests are available in Medellín, but Cardona conceded some Venezuelan migrants cannot afford them. Cardona noted a public hospital in a working-class neighborhood in Medellín offers treatment to Venezuelan migrants with HIV once they know their status.
"The care is very good if they are diagnosed and enter the system," he said.
Cardona in response to the Blade's question about whether the Colombian government can do more to help Venezuelans with HIV said the situation is "a bit delicate." Cardona added the influx of Venezuelan migrants into Colombia "caught us by surprise."
"We were not prepared," he said.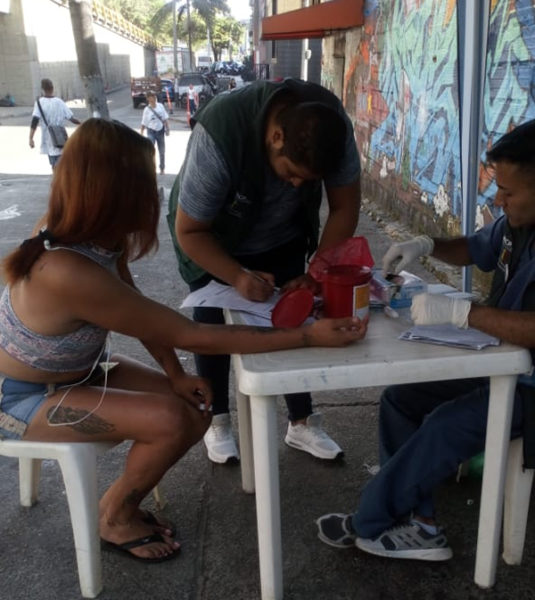 Juan Carlos, for his part, said he receives medications in Colombia and has enough food to eat.
"My health is under control," he told the Blade.
Juan Carlos said his mother and other relatives who remain in Caracas still do not know he is living with HIV. Juan Carlos told the Blade it is not possible for him to return to Venezuela
"My main goal is to stay here," he said.