The judge who was overseeing a fraud case against Stormy Daniel's former attorney Michael Avenatti has died at age 72.
The Southern District of New York confirmed the death of U.S. District Judge Deborah Batts to NBC News on Monday. Batts was assigned a fraud case against Avenatti, one of three federal cases the high-profile lawyer is facing, a spokesman for the U.S. Attorney's Office told NBC News.
Judge Deborah Battsmwas the 1st openly-gay black woman on the federal bench. She was a trailblazer. She was a member of the @lgbtbarny for many years. Her decades of service are an inspiration to the diverse LGBT legal professionals this bar represents. She will be deeply missed.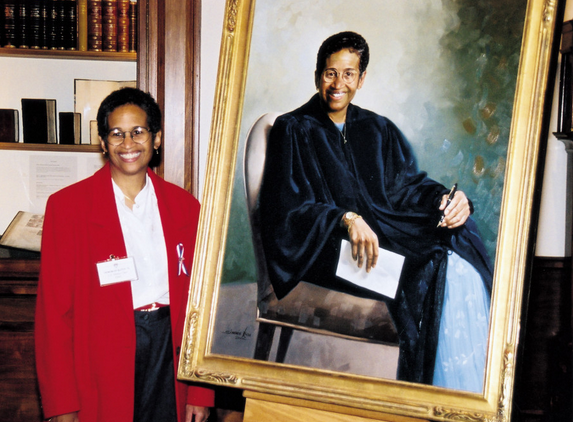 2511:37 AM – Feb 3, 2020Twitter Ads info and privacySee LGBT Bar of NY 's other Tweets
Batts was a well-respected prosecutor who became the first openly LGBTQ person to serve in the federal judiciary. She was nominated by President Bill Clinton in 1994 after having served nearly 15 years as an assistant U.S. attorney.
Batts, an alumna of Harvard Law School, also served as an adjunct professor at Fordham University's School of Law.
Colleen McMahon, chief U.S. district judge for the Southern District of New York, called Batts in a statement Monday "a trailblazer in every respect: an openly gay African-American woman who became a United States District Judge after a distinguished career as a federal prosecutor and law professor."
"She will be remembered by her colleagues for her devotion to the work of the court, for her mentorship of a cadre of young lawyers of all backgrounds, and for her infectious smile and extraordinary collegiality," McMahon said.
Federal prosecutors accused Avenatti in May of pocketing almost $300,000 that was supposed to go to Daniels as part of a book deal. Prosecutors alleged that Avenatti used the money instead to pay for his own luxuries, such as monthly payments on a Ferrari.
Avenatti pleaded not guilty. His fraud case has not yet been reassigned, the U.S. Attorney's Office said.
Avenatti is also facing trial in New York over allegations that he tried to extort more than $20 million from Nike. He has also been indicted in California on charges of wire fraud, identity theft and trying to embezzle $4 million from a paraplegic man whom he represented.
Recommended
He has vehemently denied all charges.
Download the NBC News app for breaking news
New York Mayor Bill de Blasio tweeted out condolences for Batts on Monday.
"Deborah Batts was a trailblazer for women and the LGBTQ community — and above all else a champion for justice," de Blasio wrote. "On behalf of the city she served, I offer our deepest condolences to her family, friends and all who knew and loved her."