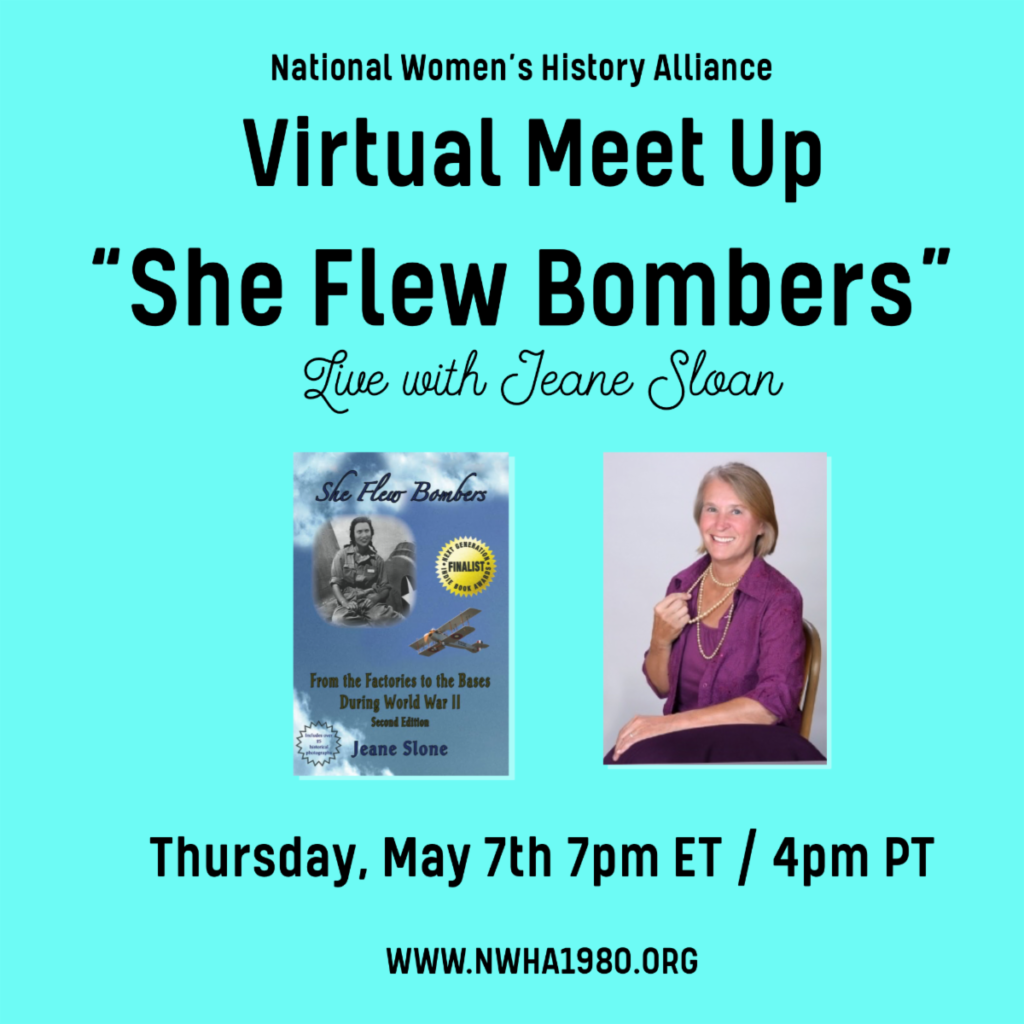 Jeane Slone will discuss her research of the Women Air Force Service Pilots (WASPs) from WWII. Jeane had the privilege of meeting some of these women who were members of an amazing and brave group of 1,074 pilots.
In the face gender discrimination these women made a valuable contribution to the war effort. WASPs ferried seventy-seven types of aircraft during the war to 134 army bases for men to fly into combat. The task did not come with risk and thirty-eight pilots died attempting to complete their mission. Q & A to follow.
Register for Event
This event is free it is sponsored by the National Women's History Alliance.
Please read the secure method below to attend.
This event is publicized all over the US so register early because of limited space.
I am sorry it is involved to register but this is how they prevent hacking.
Press register for event
add book event to cart
press check out
press click here
fill out new customer information (again for security)
press submit at bottom
submit order (it is free)
You will get a confirmation in your email after registering and a link to attend.
THANK YOU ALL FOR ATTENDING AND I PROMISE YOU WILL NOT BE DISAPPOINTED!
Fondly, Jeane
Please email me if you have any problems registering: [email protected]