An LGBTQ activist in Puerto Rico regained access to his verified and personal Facebook pages on Wednesday after being banned for more than two months.
Pedro Julio Serrano was unable to access his Facebook pages since late August, both platforms comprising of more than 140,000 followers in total. He was alerted he violated community guidelines and "pretending to be a well-known person or public figure."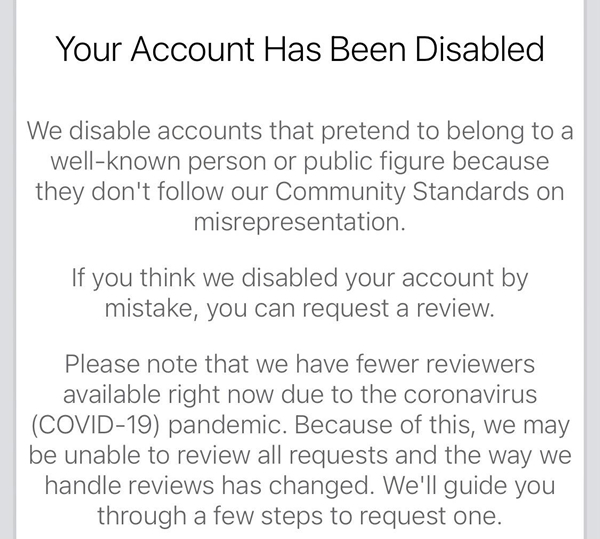 Serrano is not aware of violating any guidelines and wasn't pretending to be a public figure. At the time, he was the sole administrator of his pages but added two users on Wednesday to act as administrators in case another ban occurs.
Serrano since August emailed Facebook weekly, directly messaged the platform's accounts on Twitter and Instagram and submitted multiple forms of identification to regain access.
"(My) platform is critical for me to continue to lead a movement in Puerto Rico to make sure that LGBTQ people are treated fairly," he told the Washington Blade.
Facebook is heavily used in Puerto Rico, he said, and Statista reported Facebook accounted for 80 percent of social media site visits on the island thus far in 2020.
In a message sent to Serrano from Facebook, the platform wrote the suspension was a "mistake."
"We rely on automation that detects violations of Community Standards as well as 15,000 human content reviewers, but occasionally content is flagged or removed in error," said a Facebook company spokesperson in an emailed statement when asked why Serrano was unable to access to his account for two months.
Kathleen Ruane, senior legislative counsel with the American Civil Liberties Union, said platforms like Serrano's are integral to marginalized groups that seek to foster community. Ruane said they also assist in spreading messages in ways traditional media outlets cannot in terms of content and reach.
"Social media has been, even in spite of some of the challenges that queer communities and communities of color face, a democratizing force," she said.
C Rivera, a trans activist from Puerto Rico has also experienced bans on their personal page, with six alone this year so far, all with varying time limits.
Rivera also helps lead "Boicot La Comay," a Facebook page with more than 100,000 likes and followers that advocates for the cancellation of "La Comay," a Puerto Rican gossip show that promotes racist, homophobic and misogynist stereotypes.
Vázquez and other members of her party are regular guests on the program that a life-sized puppet hosts. Serrano is among those who called for "La Comay" to be cancelled in June after it mocked Ana Irma Rivera Lassén, a lesbian woman of African descent who is running for the Puerto Rico Senate.
Authorities a few weeks after the segment aired arrested Serrano and charged him with two counts of marital sexual assault against his former partner. A judge last month dismissed the charges on grounds there was no probable cause to prosecute him.