The State Department has announced it will begin to issue gender-neutral passports and documents for American citizens who were born overseas.
Secretary of State Antony Blinken on Wednesday in a statement that announced the new policy said the State Department "will be taking further steps toward ensuring the fair treatment of LGBTQI+ U.S. citizens, regardless of their gender or sex, by beginning the process of updating our procedures for the issuance of U.S. Passports and Consular Reports of Birth Abroad (CRBA)."
Blinken noted the State Department will immediately update its procedures "to allow applicants to self-select their gender as 'M' or 'F' and will no longer require medical certification if an applicant's self-selected gender does not match the gender on their other citizenship or identity documents." The State Department, according to Blinken, has also begun the process to allow people who identify as non-binary, intersex or gender non-conforming to choose a gender-neutral gender marker for their passports and CRBAs.
Blinken did not say when the process will be completed.
"The process of adding a gender marker for non-binary, intersex and gender non-conforming persons to these documents is technologically complex and will take time for extensive systems updates," said Blinken. "The department will also be working closely with its interagency partners to ensure as smooth a travel experience as possible for the passport holder."
Blinken announced the new policy less than a week after Deputy Secretary of State Wendy Sherman and Chief Diversity and Inclusion Officer Gina Abercrombie-Winstanley helped raise the Progress Pride flag at the State Department on Friday.
Dana Zzyym filed a federal lawsuit against the State Department after it denied their passport application. Zzyym, an intersex U.S. Navy veteran who also identifies as non-binary, had sought to list their sex as "X."
Lambda Legal represents Zzyym.
"I've been at this fight for so long," said Zzyym in a press release that Lambda Legal released on Wednesday. "I am optimistic that, with the incredible support and work of Lambda Legal and the Intersex Campaign for Equality, I will soon receive an accurate passport. One that reflects who I truly am; and that will allow for me to present in person at the several international conferences to which I've been invited to present on issues confronting intersex people."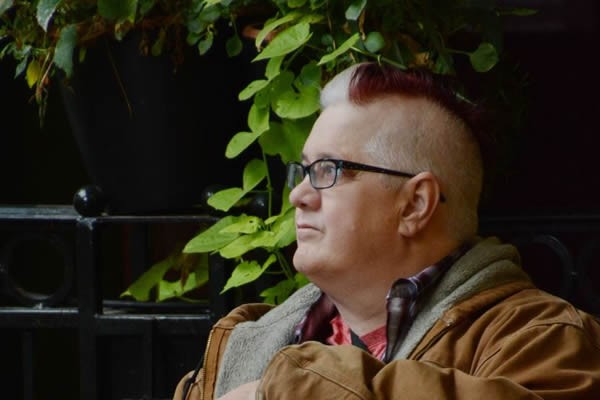 Lambda Legal Counsel Paul D. Castillo in the same press release also welcomed the State Department's announcement.
"The update to the State Department's policy has been a long time coming and is prompted in large part by three separate court rulings in Dana's favor," said Castillo. "Dana showed incredible courage and perseverance throughout, and it is rewarding now to see the light at the end of the tunnel."
"With today's announcement, countless intersex, non-binary and other gender-diverse United States passport applicants will at last get the accurate passports they need," added Castillo. "As important, self-certification of their identity removes unnecessary barriers and makes accurate IDs accessible to more people, reducing discrimination, harassment and violence aimed at transgender people."