Georgia's prison system on Monday agreed to pay $2.2 million to the parents of a transgender inmate who hung herself in her cell in 2017.
The settlement came four years to the day since Jenna Mitchell, 25, died after being in a coma for two days before life support was withdrawn.
A lawsuit filed by Mitchell's parents in 2019 said she had been approved for gender reassignment surgery but was being held at Valdosta State Prison, a men's prison.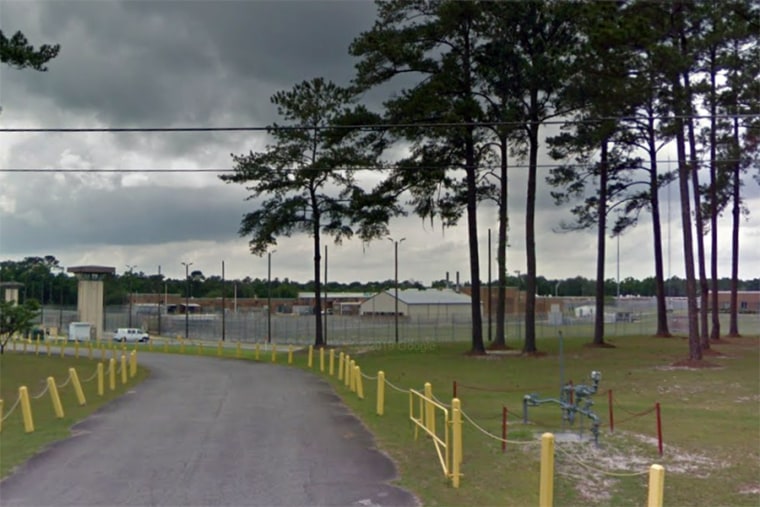 While at the prison, she had been in and out of solitary confinement for months. Before hanging herself on Dec. 4, 2017, she had been housed in solitary confinement for more than two weeks, according to the lawsuit.
When Mitchell was placed in solitary confinement, the prison staff told her she was "being moved to the compound for transgender inmates," the suit said.
Mitchell's mother had called the prison on Dec. 2 after receiving a letter from her daughter saying she was going to pull a "suicide stunt" at the prison. She took the threat seriously because Mitchell "had a history of mental illness, was suffering from gender identity issues, and had engaged in a pattern of suicidal and self-harming behavior," the suit said.
Mitchell's mother told the woman who answered the phone at the prison about the threat and asked that her daughter be put on suicide watch. The woman said Mitchell was already "in medical" for attempting suicide and that she was "okay," the suit said.
The warden of the prison was made aware of the call, according to the lawsuit.
But Mitchell was placed back into solitary confinement, and on Dec. 4 told a corrections officer that she was about to hang herself. The officer didn't wait with Mitchell or try to prevent her from hanging herself, but rather left to alert others about the threat, the suit said.
Mitchell hanged herself while alone. The suit said it took too long to cut her down because officers couldn't find a cutting tool nearby and had to travel to and from the medical unit for scissors.
Following Mitchell's death, according to the suit, the supervisor of the corrections officer who left Mitchell alone "prepared a false incident report to cover up" the officer's conduct so that he and other staff members would avoid discipline, an investigation or a lawsuit.