Delivery Driver volunteers are vital!
Volunteer delivery drivers are vital in delivering healthy food to our home-bound clients. Delivery drivers pick up food at our facility in Forestville and deliver to about 5-7 clients per delivery route. We have delivery routes across Sonoma County, so we may be able to find a route near where you live!
We especially need help on Tuesday delivering to our housebound clients living in Petaluma.
If you are willing to get involved, please reach out to Liv at: [email protected] or
(707) 887-1647 ext. 109
Our volunteer driver, Sandy, has been an active and integral part of the Food For Thought community since 2007! Over the years, Sandy has helped in many different capacities and has offered her time and energy by picking up in-kind donations from local farms, helping collect food and funds at local Food Drive events, offers her handwriting skills for our thank you mailings, and she even served as a board member in 2009. Sandy continues to help serve our homebound clients every week living in the Petaluma area.
Sandy shares, "The ease and joy of volunteering is increased by the kindness and incredible support of the amazing staff at the food bank. They have such passion for nourishing those in our community who are ill. The joy in their effort is contagious, encouraging all of us who volunteer."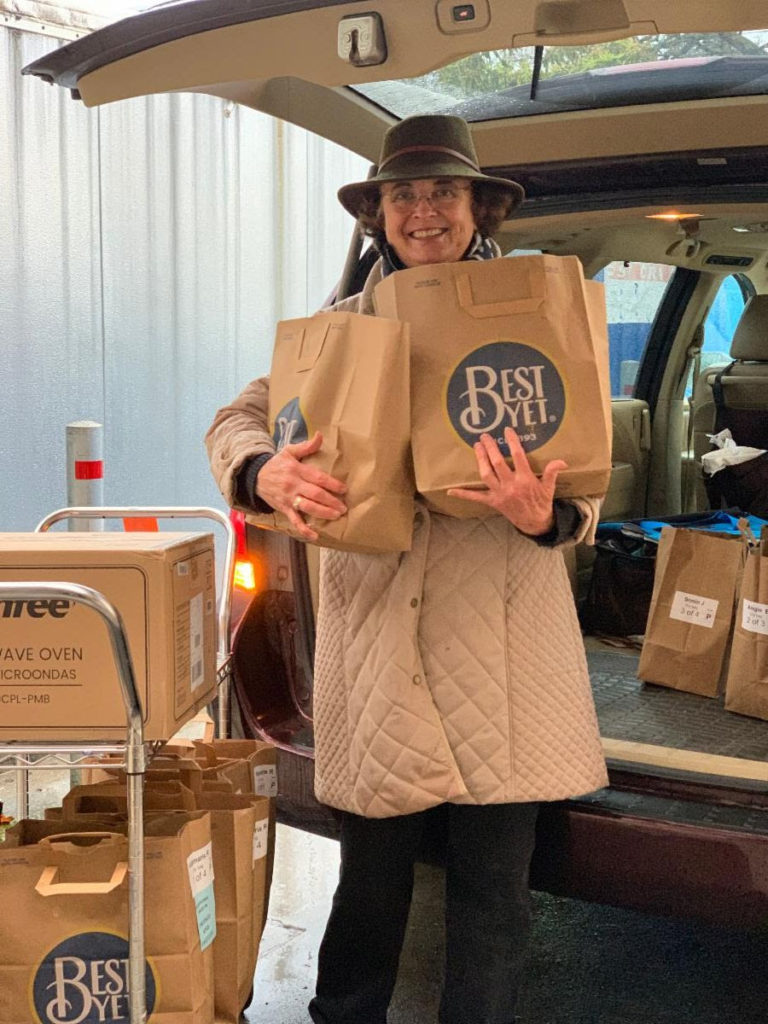 Are you interested in "trying on" a Food Drive? Sign up for a Saturday training day! Food Drive Coordinator, Amanda, will be on site to orient and train new volunteers!
Available dates and shifts
Shifts are from 10am-12:30pm, 12:30pm-3pm and 3pm-5pm at these food drive events:
Jan. 21 at Safeway on Mendocino Ave. in Santa Rosa
Jan. 28 at Safeway in Sebastopol
Feb. 11 at Oliver's Market in Windsor
Feb. 18 at Safeway on Mendocino Ave. in Santa Rosa
Contact Amanda at [email protected] or (707) 888-5578 for an enthusiastic welcome and streams of flattery and gratitude!