Meet with other teens to discuss books centering LGBTQ+ voices! Meetings are in person, at the Northwest Library (the one by Coddingtown Mall), every 4th Tuesday of the month, from 4:30pm-5:30pm. Print copies of that month's book are available for checkout at Northwest a month before discussion. Snacks will be provided!
No registration required, and drop-ins are welcome! If you didn't have time to read or finish the month's book, you are still welcome to hang out with the group! This is a safe and inclusive space, and all teens 7th-12th grade are welcome (including allies)! 🏳️‍🌈
January 24 – We Are Okay
February 28 – The Passing Playbook
March 28 – Iron Widow
April 25 – Darius the Great is Not Okay
May 23- The Prince & the Dressmaker
June 27 – The House on the Cerulean Sea
July 25 – The Hidden Witch
August 22 – Aristotle and Dante
September 26 – GenderQueer
October 24 – I'll Give You the Sun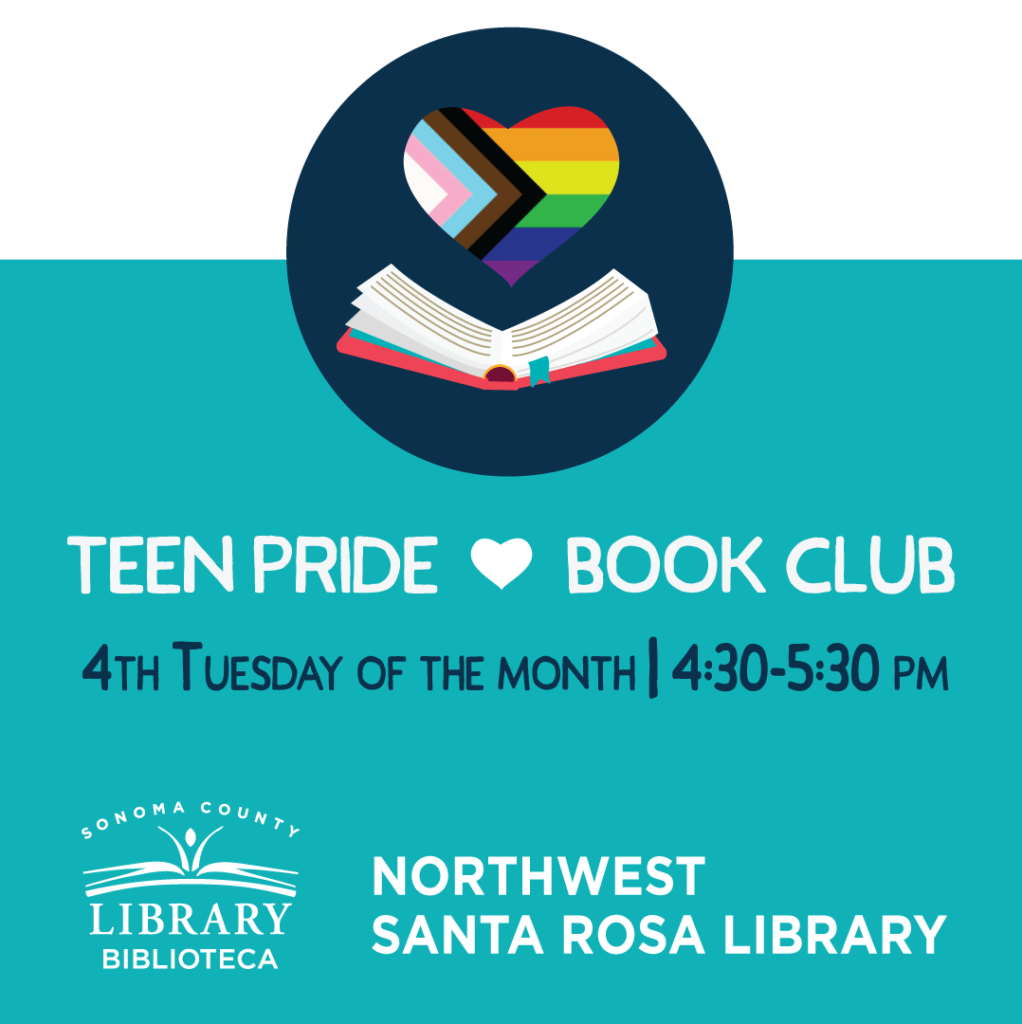 Join librarians online to discuss books centering on LGBTQIA+ voices. The Queer Book Clubmeets virtually the second Wednesday of every month at 6:00 pm.