Penguin Random House, authors, parents and a free speech group filed a lawsuit Wednesday against a Florida school district for removing 10 books related to race and the LGBTQ community after a high school teacher complained.
In addition to the publishing house, PEN America, a nonprofit group that advocates for free expression in literature, five authors whose books have been removed from the district, and two parents whose children go to school in the district filed the suit against the Escambia County School District and the Escambia County School Board in Pensacola, Florida.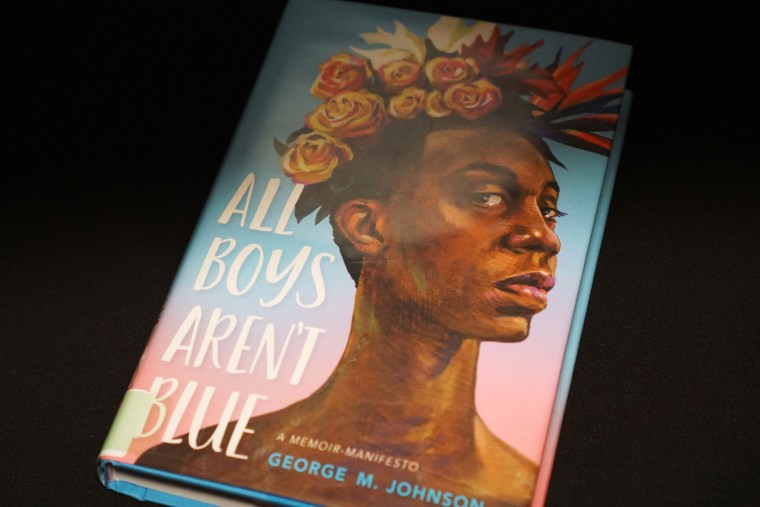 The plaintiffs alleged that the district and the board violated the First Amendment by "depriving students of access to a wide range of viewpoints, and depriving the authors of the removed and restricted books of the opportunity to engage with readers and disseminate their ideas to their intended audiences."
They also argued that the removals violate the equal protection clause of the 14th Amendment "because the books being singled out for possible removal are disproportionately books by non-white and/or LGBTQ authors, or which address topics related to race or LGBTQ identity."
"This is no accident," the suit alleged. "The clear agenda behind the campaign to remove the books is to categorically remove all discussion of racial discrimination or LGBTQ issues from public school libraries. Government action may not be premised on such discriminatory motivations."
Neither the district nor the school board immediately responded to requests for comment. However, Bill Slayton, a member of the school board, told NBC News correspondent Antonia Hylton that he was surprised by the lawsuit because the school board and the superintendent have been following state law.
"We have been removing books that have been called inappropriate, pornography," he said. "I guess I'm a little surprised because this is going on all over the state of Florida, not just here. My reaction is our procedures are following what we have been told we have to do."
The plaintiffs allege a campaign to restrict access to books in the Escambia County School District began last May after Vicki Baggett, a language arts teacher at the district's Northview High School, challenged "The Perks of Being a Wallflower," by Stephen Chbosky. Baggett expanded her effort in the fall and challenged more than 100 books for "questionable content," prompting a book purge in the district, according to the Pensacola News Journal.
Baggett did not immediately respond to a request for comment.
Since last May, the district and the school board have removed or indefinitely restricted access to five books by the author plaintiffs: "Uncle Bobby's Wedding" by Sarah Brannen, "All Boys Aren't Blue" by George M. Johnson, "Two Boys Kissing" by David Levithan, "When Aidan Became a Brother" by Kyle Lukoff and "Out of Darkness" by Ashley Hope Pérez.