North America's largest metropolis, Mexico City, also hosts the continent's biggest Pride parade and festival. While the LGBTQ+ community is impossible to ignore in June, what about the other months of the year?
Visitors can see queer couples holding hands and kissing in shopping centers, streets, and parks. Another common site is murals and graffiti. But a closer look at the spray paint can reveal something about CDMX'strans community.
Graffiti supporting women's rights, specifically including trans women and lesbians, are common along Paseo de Reforma, one of the main avenues of the city. Over 90,000 women and girls marched down the street on International Women's Day to the Zócalo, the capital's central square.
The women demanded an end to violence against women – and trans women and lesbians were in the crowd. And as they marched, more graffiti appeared along the route.
While Mexico also has an issue with women who explicitly want to exclude trans women from the community, like in the United States, they're a minority. Now and then, you can see "Rad Fem" graffiti, but you're more likely to see a pro-trans statement or writing from a trans person about acceptance.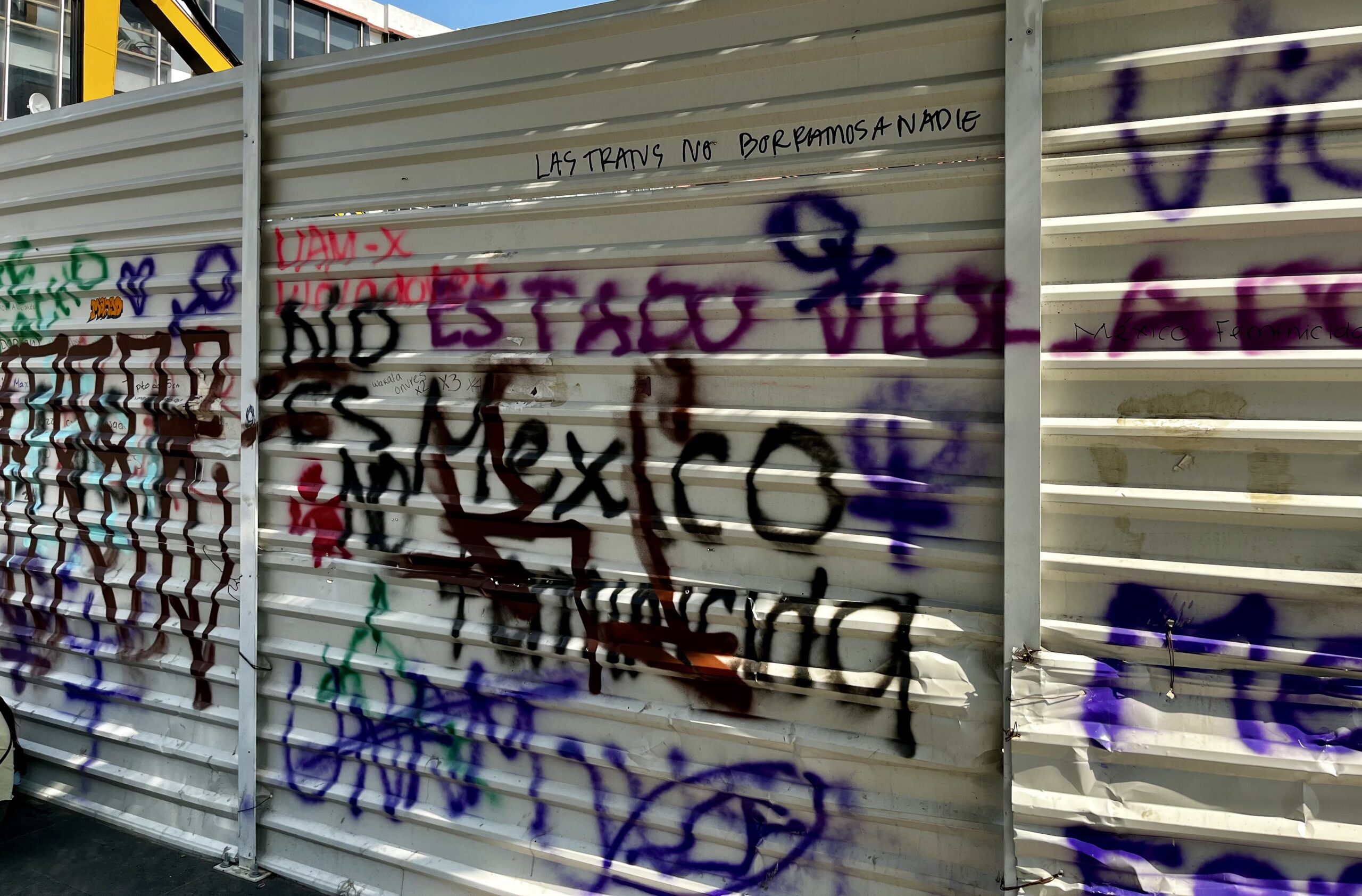 As you travel around the city, you'll also see signs like the one from the boardgame Scrabble that cleverly uses the game's tiles to make a statement: "Transgender. Cisgender. Same points. Same value." But take a moment to stop and admire the graffiti too.