More than 100 transgender men have entered the Miss Italy pageant this week, according to an activist leading a protest against recent comments by the pageant's organizer, who said trans women wouldn't be allowed to compete.
The comments came after another European pageant, Miss Netherlands, crowned its first transgender winner, Rikkie Valerie Kollé, this month. About a week later, Patrizia Mirigliani, the official organizer of Miss Italy, told an Italian radio station that Miss Italy wouldn't allow trans women to compete.
"Lately, beauty contests have been trying to make the news using strategies that I think are a bit absurd," Mirigliani said, according to the Italian news outlet Il Primato Nazionale.
She added that Miss Italy has historically allowed only people who were assigned female at birth to enter, "probably because, even then, it was foreseen that beauty could undergo modifications, or that women could undergo modifications, or that men could become women," according to Il Primato Nazionale.
Trans activist Federico Barbarossa, who lives in Bari, a town in southern Italy, said that he became angry when he saw Mirigliani's comments but that he was "also kind of amused by it, because I was like, 'Yeah, well, I was assigned female at birth, but they would reject me because I look like a boy, and they would consider me as a boy,'" he said in an interview with NBC News.
Barbarossa decided to enter the pageant under his deadname, or the name he was given at birth, as a form of protest in solidarity with trans women. Barbarossa shared a screenshot of an email he received confirming his registration on Instagram, and then the local LGBTQ nonprofit group he works with, Mixed LGBTQIA+, shared his entry on Facebook with a statement encouraging other trans men to do the same.
https://iframe.nbcnews.com/adjRyNS?_showcaption=true&app=1
The campaign went viral online, Barbarossa said, and he estimates that more than 100 trans men have entered the pageant so far. He said some told him they have even been called to selections, which is the next step in the process to find contestants across the country.
Miss Italy organizers "really have to go through every single application," Barbarossa said. He hopes the protest will "maybe lead them to think better next time."
"I like to think I'm a little part of Italy's progress in this sense," Barbarossa said.
Mirigliani and Miss Italy organizers didn't immediately respond to requests for comment.
More beauty pageants have started to include trans women in recent years. In 2018, Angela Ponce became the first trans woman to compete in the Miss Universe pageant. Then, in 2021, Kataluna Enriquez became the first trans woman to compete in the Miss USA pageant after she was crowned Miss Nevada. Some countries, such as Mexico and Thailand, have held separate beauty pageants for trans women.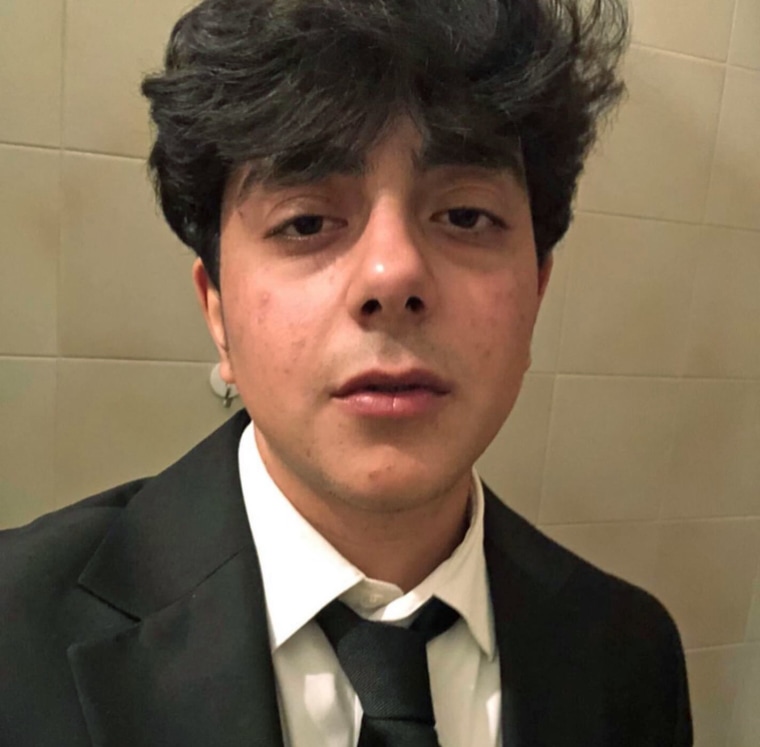 Barbarossa said he thinks beauty pageants try to exclude trans women in part because they simply don't understand them or have false ideas about what it means to be trans.