Marina Machete became the first transgender woman to win Miss Portugal last week, making her one of two trans contestants so far to compete for Miss Universe later this year.
Machete, a 28-year-old flight attendant, thanked her supporters for the "positive and empowering" messages she has received since being crowned Thursday.
"To all of you watching, I just want to say that, just like the universe, your possibilities in life are limitless," she said in a video shared on Instagram over the weekend. "So don't limit yourself to any dream that you have."
She added that she is excited to meet the other delegates at the 72nd Miss Universe pageant in El Salvador in November.
In July, Rikkie Valerie Kolle, 22, became the first trans woman to be crowned Miss Netherlands.
"Yes I'm trans and I want to share my story but I'm also Rikkie and that's what matters to me," she wrote in an Instagram post at the time. "I did this on my own strength and enjoyed every moment."
Shortly after she was crowned, she revealed that she became the target of hate speech online.
"I thought we were really accepting … in the Netherlands, but the hate comments show the other side of our society. I hope that's a wake-up call," she told Reuters at the time. "For now, I fully ignore it. I focus on the good things coming my way."
It appears that Machete and Kolle will be the only transgender contestants among the 90 women who will compete for the crown on Nov. 18. There are two more qualifying pageants — in Mongolia and China — before the Miss Universe pageant next month, and no local reporting has identified any trans contestants.
Miss Universe began allowing trans women to compete in 2012 and, in 2018, Angela Ponce became the first trans woman to do so after she was crowned Miss Spain.
In 2021, Kataluna Enriquez became the first trans woman to compete in the Miss USA pageant after she was crowned Miss Nevada, though she did not go on to compete in that year's Miss Universe pageant. In February, Daniela Arroyo González became the first trans woman to compete in Miss Universe Puerto Rico, where she finished within the top 10 finalists, according to her Instagram.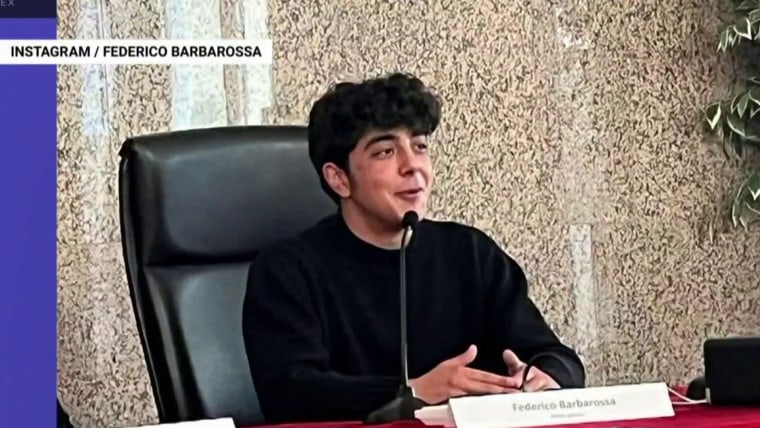 However, not all pageants have been open to including trans women. In July, more than 100 transgender men entered the Miss Italy pageant after the pageant's organizer said Miss Italy wouldn't allow trans women to compete.
Anne Jakkapong Jakrajutatip, a Thai businesswoman and transgender advocate, bought the Miss Universe Organization for $20 million last year, making her the first woman to own the pageant.