Professional boxer Yusaf Mack claimed last week that he was drugged and forced into doing a gay porn. Now, he has admitted that he did it by choice and says that he is bisexual.
Mack, 35, released a statement on Monday where he retracted previous allegations of being drugged when he made a film with two other men called "Holiday Hump'n."
In the statement, which was initially posted by gossip site TheShadeRoom.com, Mack explains why he claimed to be drugged when he made the film last June.
I want to address a few situations with the first being the false claims I made about being drugged during the Dog Pound adult film. I have never spoke negatively about the company that produced the film although the claim to have been given a drug by someone during set was a lie. I was completely aware and fully conscious during the film.

The second situation, which further explain the first, concerns my lifestyle. I did participate in the adult film because at the time I needed money but also because I am a bisexual man. Meaning I enjoy safely being intimate with whomever I choose.

Lastly I would like to address the reason I lied. My life was completely destroyed once it had been outed that I participated in a gay film. I selfishly tried to cover the truth and remain in denial, rather than accept the fact that I was leading a double life secretly.
Previously, Mack claimed he had agreed to appear in a heterosexual porn film last June because he was short on cash.
Just before the film shoot, he said, producers gave him a pill and a shot of vodka to relax him. Mack claimed he didn't remember what happened next, but woke up on a train with $4,500 in cash.
DawgPoundUSA, the company that released "Holiday Hump'n," denied Mack's allegations and threatened legal action against him on Friday.
Mack released the statement declaring his bisexuality on Monday, but he wasn't very forthcoming about it during an interview with TMZ.com.
During the interview, he refused to discuss the circumstances behind the shoot, citing legal reasons. He also declined to discuss his sexuality, except to say he's writing a book about the controversy.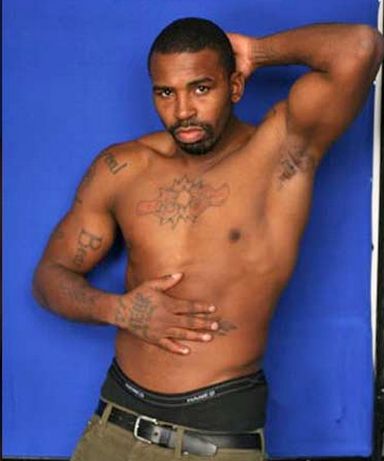 Now, Mack is claiming he wants to help other bisexuals be comfortable in their own skin.
The former light heavyweight champion has created a GoFundMe campaign that is attempting to raise $100,000 for bisexual awareness.
"I want to make [bisexuals] aware of some of the pit falls I experienced and I want to mentor them so they can live a healthy life and just [be] yourself," he wrote on the page.
As of Tuesday afternoon, there were no monetary contributions to the campaign.