Koko Da Doll, one of the subjects of a forthcoming documentary on transgender women, was fatally shot in Atlanta this week, the film's publicist said Friday. She was 35.
Cinetic Media, the publicity firm representing "Kokomo City," which highlights the stories four Black transgender sex workers in New York City and Georgia, confirmed by email that Koko Da Doll was the transgender woman killed Tuesday in Atlanta.
Atlanta police and the Fulton County Medical Examiner's Office have not publicly released the identity of the victim in Tuesday's shooting.
The homicide is the third fatal shooting of a transgender woman in the city since the beginning of the year, the police department said in a statement Friday.
"While these individual incidents are not related, we are very aware of the epidemic-level violence that black and brown transgender women face in America," the department said.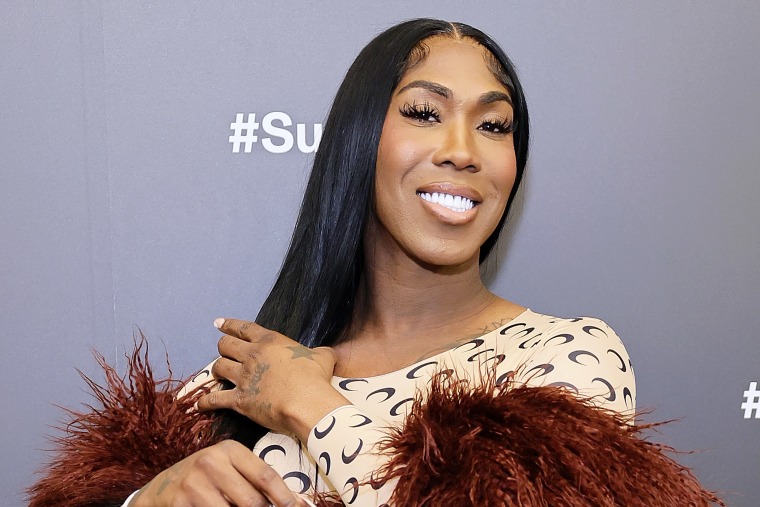 Tuesday's shooting was reported at 10:42 p.m. at an address that corresponds to a shopping center, Atlanta police said. The victim was dead at the scene, police said.
Like the two other attacks this year on transgender women — one Jan. 9 that followed a dispute and one April 11 that also followed a dispute — the case was still under investigation, police said.
Police said there's no evidence so far to suggest the victims were targeted because of their gender.
"Our investigators have not found any indication the victim was targeted for being transgender or a member of the LGBTQ+ community and these cases do not appear to be random acts of violence," the department said.
GLAAD announced the death of Koko Da Doll, who was also known by the name Rasheeda Williams, on Friday and stated, "Williams should be alive today."
"All transgender people deserve to live in safety and acceptance, beloved by their families, communities, and able to contribute to a world where all are more free," the LGBTQ advocacy group said.
The documentary's director, D. Smith, told Variety the killing was difficult for her to process.
"I created 'Kokomo City' because I wanted to show the fun, humanized, natural side of Black trans women," she said. "But here we are again."
During its January premiere at the Sundance Film Festival, "Kokomo City" received three major accolades, including the Sundance Audience Award.
Its public release date was not available.
Producer Harris Doran said in an Instagram post Thursday that he was grief stricken, especially because Koko Da Doll was advancing her life and finding some success as a rapper.
"This tragedy is just unbearable to process," he said. "Koko was working so hard to get out. She is brilliant in the film and when you see it, you will fall in love with her just as we all have."
Daniella Carter, one of the other subjects of the documentary, also posted a heartfelt statement on her Instagram page Thursday.
"I'm waiting here my arms wide open, tears running down my face," she said, "Ready for you to return even if it takes forever my sister."