Gary Carnivele: Talk about your early years. Were your parents musical? Was music an important aspect of your home?
John Beland: My parents loved music and my father loved dancing. Music always played at our house either on the radio or television.
GC: At what point did you first pick up an instrument and did you realize that you would devote your life to performing?
JB: I received my first guitar when I was six. It was a Davy Crockett guitar, but it was real, not just a toy. By the time I was 12, I was obsessed with not only the guitar but with music in general. I didn't realize how I was going to do it but I felt deep inside that it was my life's calling, crazy as it seemed.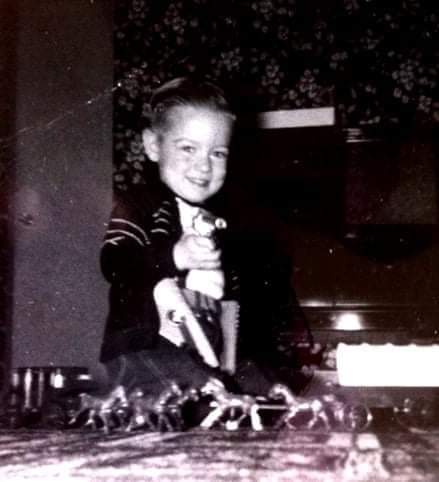 GC: Who were your earliest musical educators and what did their support and encouragement mean to you – both at the time and throughout your career?
JB: My earliest musical educator and profound influence was an older kid named Greg Peters who had just moved down the street from us from New York. He was a jazz pianist and a musicologist of sorts. He knew everything from jazz to the new pop invasion coming down in England. He was brash and cocky and I idolized him. He turned me on to groups I had never heard of before like the Rolling Stones and Them, as well as jazz virtuosos like Vince Guaraldi and Ramsey Lewis. He took me under his wing like a little brother and taught me a gold mine of musical knowledge. We lost Greg this year, sadly.
GC: Which artists really inspired you in those early days?
JB: I loved the Everly Brothers, Les Paul & Mary Ford, Buddy Holly and later the Beatles and Stones as well as Ricky Nelson and Gene Pitney. I was also a big fan of the early Beach Boys. I loved harmony acts.
GC: Did you perform with bands as a young man and what did you take away from those experiences?
GC: Yes, I had a high school band and played bars and dances all along Cicero Avenue on the south side of Chicago, even though we ere all under legal age. The band as made up of Sicilian brothers and we were always protected from the rowdy drunks. I took away a lot from those early gigs. We even backed up R&B black acts at high school dances. It was an exciting time to say the least.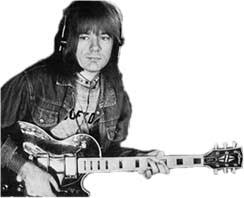 GC: Were you always comfortable on stage?
JB: Always. When I was 5 years old, our neighbor, who was a professor of language, took a couple of us kids down to the university to make a real recording of our voices. It was in front of a packed gallery of students. Each of the five of us were allowed to get up to the microphone and say anything we wanted. A disc recording was made of each of our performances. The other kids were petrified of the audience and only said their names and a few sentences. I filled both sides of the record. The professor told my folks that I should think about a career in broadcasting.
GC: When did you start writing music and when you look back at those early efforts now, what do you think about them?
JB: I started writing songs when I was 16, after I found out we were moving to southern California. They were crude little songs mostly about leaving my hometown, my girlfriend etc. But they did have clever melodies and some catchy lyrics for a kid my age with no prior experience. It was also a pain reliever of sorts. I could lose my sadness and loneliness in safety of my tunes. It was therapeutic in a way.
GR: Talk about your creative process. How do you write a song? How did you learn or teach yourself to do that?
JB: Well, often I'll start with a title. Something will pop into my head and like magic a melody will appear. The lyrics are a bit more difficult but it all works like a fine- tuned machine. Especially, after my experiences co-writing with some of the top writers in the music business. I learned from them. I taught myself by listening and observing from all the professionals around me.
GC: Talk about how you were 'discovered' and ended getting signed by Apple Records.
JB: I ran away to Hollywood when I as 16. I had a little tape I made on a cheap tape recorder singing and playing my tunes. I hit all the publishers during the day and played at open mic nights at folk clubs, like the Troubadour and the Garrit in west Hollywood. I was living on the street at that time. Eventually a couple named Dan and Lois Dalton, who were producers, heard me playing one night at the Troubadour and took me in and raised me in the business. They taught me the ins and outs. They got me a record deal and publishing deal. I started playing and singing on sessions around Hollywood and soon other major artists started recording my songs.
In 1973, I was in England playing guitar and music director for pop singer Johnny Tillotson. Johnny had a friend, Tony King, who was now the manager for the Beatles record company Apple Records. Johnny told him about me and they set up a meeting at Apple. Tony liked what he heard and told Ringo, who approved my being signed. I as the last artist signed to Apple Records. James Taylor was the first.
GC: How many songs had you written at that point and how did you and your producer decide which you would record for the record?
GC: I had written a lot of songs by 1973. I didn't use a producer because Apple allowed me to produce myself. The result was my first solo album in 1973, John Eduard Beland, which you can find on Apple Music, Amazon or on YouTube.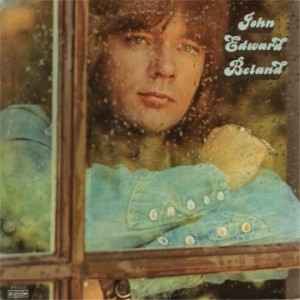 GC: Were you emotionally prepared for such an important turning point in your life and career?
JB: In a way "yes" because of the Daltons' who were both very strict and very loving. However, I have had moments when success tested me. I always wondered how it was that all these things were happening for me when only a few years earlier I as dragging home my cheap guitar through the freezing Chicago winters. The transition from Chicago to Hollywood was a lot to absorb.
GC: Did the universe present you with mentors at the time who could help you navigate the notoriously cut-throat music business?
JB: Yes, a few mentors guided me along for many years. The Daltons and hit songwriters Larry Murray and Dewayne Blackwell. Of course, there were bad moments by bad people but all in all the Universe took good care of me.
GC: Tell us about recording your eponymous-titled debut album and the musicians who were in the studio with you.
JB: My first album in 1973 was recorded in Hollywood, NY and Las Vegas. I used a few top LA players but most of the musicianship fell on me. My second album years later as a different story. I had Don Everly, Sonny Curtis, the Memphis Horns, Kim Carnes and a host of other top artists.
GC: How long did it take from the first recording session to the time when that vinyl was on record store shelves?
JB: It took about 7 months from the first session until it hit the shelves.
GC: What was the critical response?
JB: Rolling Stone gave it a good review. At the time of the release, I was Kristofferson's lead guitarist and he was hot. That didn't hurt.
GC: Did you go out on tour to support the record? Talk about how you took to life on the road and some of your experiences.
JB: I didn't tour as a solo act when the album came out. I didn't need to. I had my own 2-song spot in Kristofferson's tour at the time. Not bad!
GC: Where did your career careen after that first record?
JB: After that album in 1973, I went on to play guitar for Kristofferson, The Bellamy Brothers, Mac Davis, Dolly Parton The Flying Burrito Brothers, Ricky Nelson and continued with my session work.19
GC: Talk about some of the incredible artists you worked with in those early days.
JB: The most fun I had was Rick Nelson. He was a sweetheart of a guy and I was a huge fan going back to my youth in my Chicago. I did Saturday Night Live with Rick, toured with him and played on his records.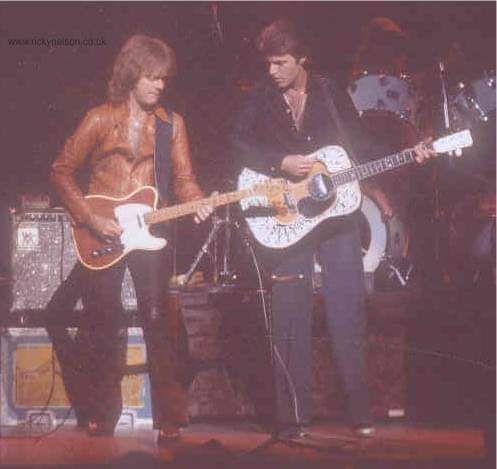 Dolly was incredible. We became very close and remain friends today. I truly love her.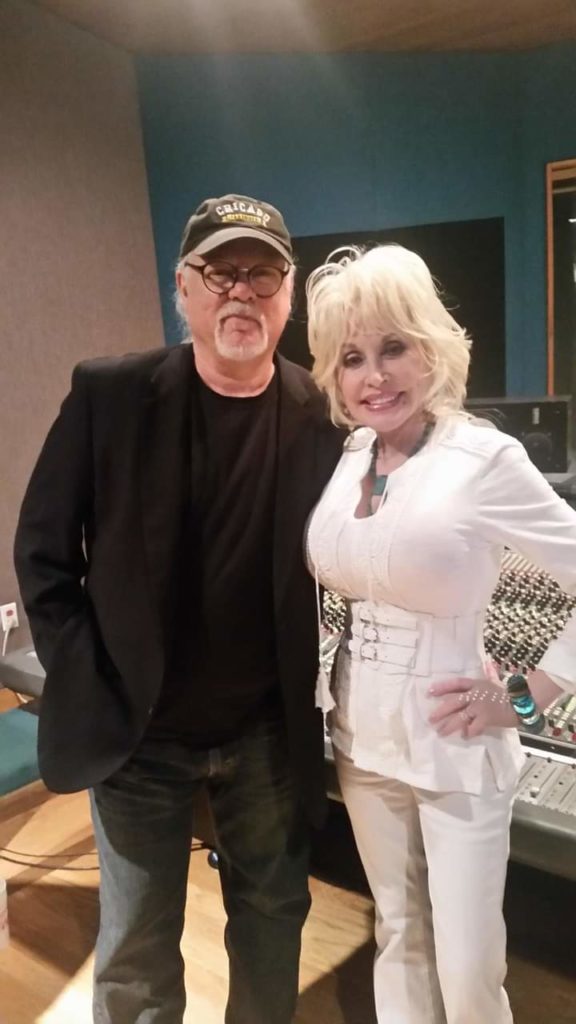 Mac Davis was not much fun. I hated playing in his Vegas shows. Real shmaltz. He was a distant kind of guy. Very insecure as well.
The Bellamy Brothers were also not a favorite of mine. They had very shady management. Scary at times.
Kristofferson is a wonderful fellow. The REAL DEAL. Down to Earth and a genius. He had just broken in when I came to work for him and his wife Rita Coolidge. He was a great guy, but had demons, mostly his drinking. He gave it up eventually and went on to long successful film career.
Working with Garth Brooks on Friends In Low Places was a thrill. It became the biggest selling record in country music history. A great humble person, a true mega-talent and a joy to record with.
I love Linda Ronstadt who I worked with from my early days in Hollywood back in 1970. Friend even today. Sweet and mega talented. A sheer joy to have worked for.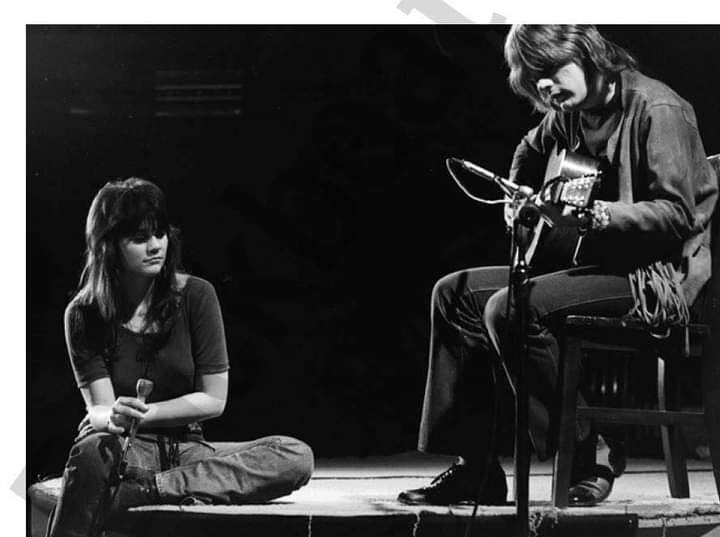 Arlo Guthrie is my dear friend to this today. Through him I was able to work behind many of the greats in folk music. We played Carnegie Hall and the Hollywood Bowl together.
GC: How did you become a Flying Burrito Brother?
JB: I knew all the guys in the band at the time. They had been trying to get me to join for years but I was always busy with better paying artists. Finally in 1980 I gave in – ha-ha. I stayed with the Flying Burrito Brothers for 17 years. We scored 9 country hits with them during my run with them.
GC: Was that a shift in the way you were thinking about your career?
JB: Not really. I wanted to write hits for the Burritos so joining them provided me with the opportunity to do so. Eventually, I went on to produce them.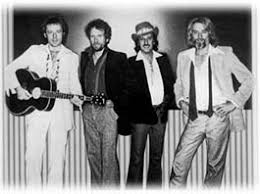 GC: At what point did you become a session musician?
JB: About 6 months after I first landed in Hollywood in 1967. I started playing on demo sessions and eventually graduated to albums and movie soundtracks, as well as commercials and TV shows.
GC: I can only imagine it's not easy to narrow this down, but which artists had the most to teach you about songwriting or performing or life.
JB: Kris Kristofferson, Dolly Parton and of course the Beatles.
GC: You have talented children. Talk about raising them while pursuing your career and what they are doing now.
JB: My son Chris Beland is a recording artist living in Arroyo Grande, Ca. My daughter Jessie is a club DJ in New Orleans. My son Tyler lives in Napa and is a beat producer and exceptional guitarist. My 2 granddaughters Gabby and Harmony are unbelievable singers. My other daughter Sara is an actress. Loys of apples off the tree.
GC: At what point did you realize you may not be exclusively heterosexual?
JB: When I first came to Hollywood at 17. I was hit on many times when I lived on the street and my first manager, who I worked with for a brief time, was gay. He lived in Bel-Air. There were gay books all around his lavish house, where I was living briefly. I found them arousing. Friends of his were always coming over. Some very well-known too. Then when I started getting busy in the business I was always around gay guys. I, like most guys, experimented and never thought much about it.
GC: At what point in your life did you begin to 'come out' to your family, children, friends, and professionally?
JB: Well, I really didn't, because my family and friends wouldn't take it so easily. I've had relations on the road both here and abroad and I chose to keep that part of my life to myself. I'm very private about my sexual activity. I've never mentioned recognizable names to the closest of friends and prefer it that way.
GC: Did you experience much anti-LGBT sentiment in your chosen profession?
JB: Of course. Half of my career was in country music! The hypocrisy of the macho good-ole-boy mentally of country music is that a few traditional country stars had gay relationships going on while at the same time trashing the LGBT movement. It was a farce…a sad one, really.
GC: Were you aware of 'closeted' musicians, who would later or who have never truly come out as queer?
JB: Absolutely, but no names
GC: There is a terrific documentary titled Invisible: Gay Women in Southern Music that showcases the many lesbians who have written numerous Country hits. Needless to say, it wasn't an easy road for them, most of who would rather perform their own work, but were urged to stay closeted and/or behind the scenes. What are your thoughts about what queer songwriters bring to the music business?
JB: I don't really know but judging from what I saw around me in Nashville in the 1970s. I can tell you that I understood their reluctance to come out, especially in Nashville.
GC: At this point, there are many openly queer artists, most of whom came out when their career once they were already established. Why is it if openly queer artists – with very few exceptions – fail to raise to the heights of fame, but rather enjoy modest or limited success?
JB: Many gay artists have risen to heights. Maybe not so much until the mid 1980s. It seems everything in the business up untill then took place in secret as in the movie community. Just my opinion.
GC: You've been covered in the musical press, which was – sometimes still is – notoriously anti-gay and misogynist. Talk about some of the highs and lows once that interview, profile, or review reaches the public.
JB: I would only say that it must be terribly hurtful to suddenly be thrust into that public arena where being gay is looked upon as a sick affliction of sorts by narrow minded, judgmental people. I grew up with it. The Irish side of my family could be just as racist and bigoted as anything going on below the Mason-Dixon line
GC: When did you decide to write your memoir and talk about the reasons to do so?
JB: I wanted to leave behind something for my children and grandchildren. I wanted them to see the journey I made as it really was. Not the theatrics or the stereotype images we read about or see in videos, but the real journey – flaws, as well as the rewards.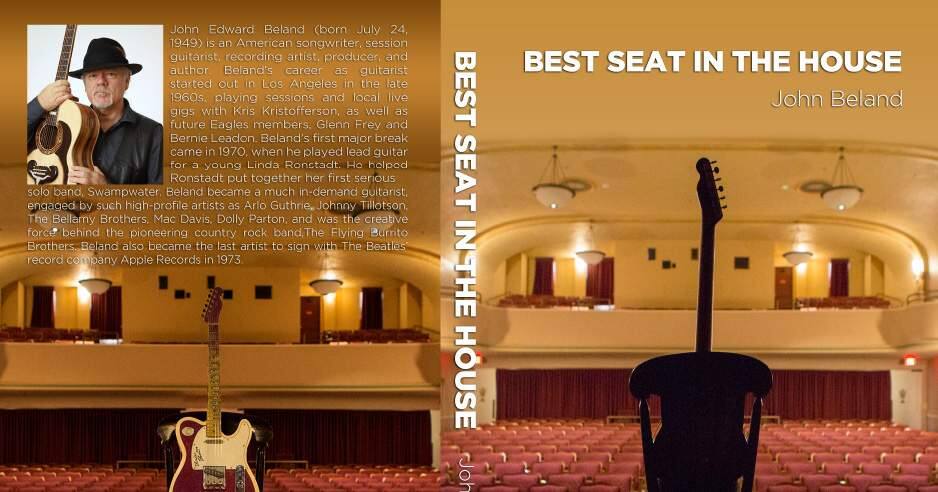 GC: Best Seat in the House is a terrific read – so full of fascinating stories. Talk about your writing process and what point you decided this would be the first installment?
JB: Well, there was a lot of ground to cover so I stopped at the point where Rick and the band go down in the plane crash. I would have been on that plane because two weeks later I was coming back to work for him. It was an appropriate place to stop and take stock. The second book takes off from there.
GC: How did you remember so much from decades ago?
JB: I have saved photos and press clippings and Google to go to – plus a great memory. Ha-ha!
GC: How did readers, critics, and your fellow performers response to Best Seat in the House?
JB: Overwhelming positive response. 5 out of 5 stars on Amazon. I was shocked!
GHC: Tell us about your second book: Pass the Guitar and I'll Tell You a Story.
JB: It takes off from here "Best Seat" leaves off. More touring, recording and peronal adventures and of course cool photos.
GC: Talk about your new music and where we can listen to it?
JB: Sound cloud, YouTube, Amazon Music – the usual places
GC: You've just recently moved to Sonoma County. Talk about establishing yourself in a new area, thankfully one with a lively live music scene.
Well, I used to live in Yountville in the late 1990's. My mom and dad loved Napa and they are buried there. My kids live close by. It's a little early to comment on the music scene but I have my studio up and running, where I play on recordings for artists as far away as Norway. When home I like to play instrumental classical guitar at local wineries, bistros, and intimate events.
GC: Where can we see you perform?
Here and there locally. Just need to keep an eye peeled. I'll be touring again in March, this time with the Ronstadt Revue, a great, great show. Check them out on Facebook.
What are you working on right now?
I'm producing 2 Bay Area artists. That keeps me plenty busy!