Frankie Miranda was in kindergarten the first time he was called a fa—t. Growing up in Puerto Rico, he was bullied by other students and sexually assaulted by a teacher. Once, he confided in a middle school teacher that he had feelings for other boys. The teacher told him to go home and pray to Jesus.
Today, Miranda is the first openly gay president of the Hispanic Federation — one of the nation's largest Latino advocacy organizations — and is drawing upon his experiences to help push back against recent laws and policies that target LGBTQ people.
Miranda is part of a broader movement among Latino advocates and leaders that is raising awareness of the shared struggles of Latino and LGBTQ communities, as conservative governors and state legislatures continue to promote anti-LGBTQ measures.
Miranda, 51, believes that measures like Florida's "Don't Say Gay" law and the state's restriction on gender-affirming care for minors will actually hurt children. For example, he said, children will not report bullying or hazing. "The laws are creating fear and misinformation for parents and are designed to demonize some of the most vulnerable people in our community," he added.
Under Miranda's leadership, the Hispanic Federation has created the $1 million Advance Change Together Initiative, which is funding groups working to protect Latino LGBTQ rights. "The purpose of the Initiative is to empower under- resourced local organizations, so they can continue their work," Miranda said. "We need to show that our community supports LGBTQ rights."
'We know what discrimination is'
A 2022 Axios/Ipsos Poll found that 62% of Latinos say they are comfortable around people who identify as LGBTQ. A Gallup survey released that same year found that about 11% of Latino adults identify as LGBT, compared with 6% of Americans overall.
For Pride Month 2023, the League of United Latin American Citizens — the nation's oldest Latino civil rights organization — issued a call for state legislative bodies to protect and defend the rights of LGBTQ citizens. Jesse Garcia, who served as LULAC's past LGBTQIA+ chairperson, said, "State legislatures have the power … to stop recent legislation attacking youth in schools, drag performers, and families making their own health decisions."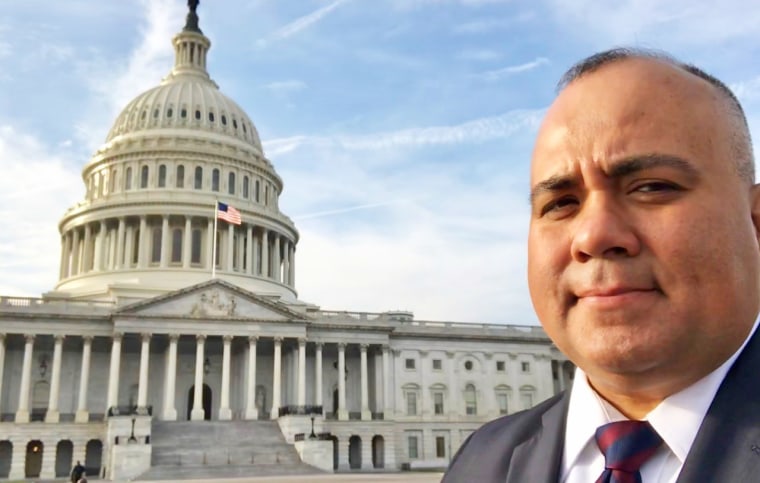 Since Garcia started the group's first "Rainbow Council" in Dallas in 2006, LULAC has passed national resolutions on everything from repealing "Don't Ask, Don't Tell" to opposing conversion therapy to supporting marriage equality.
Now a LULAC member in Washington D.C., Garcia is proud of his role in the group's advocacy efforts.
"LULAC has always had openly gay members, and they were loved and beloved. We just had to have conversations at the local and national level," he said. "But LULAC members are civil rights people. We know history, we know how to organize. We know what discrimination is."
Latinos have a long tradition of LGBT activism. In 1961, Jose Sarria became the first openly gay candidate to run for public office, when he ran for the San Francisco Board of Supervisors. In 1969, Sylvia Rivera helped lead the Stonewall riots in New York City, considered the birth of the LGBT rights movement. In 1987, Cesar Chavez — one of the first national civil rights leaders to support gay rights — served as a grand marshal of the Second National March on Washington for Lesbian and Gay Rights.
More recently, Rep. Ritchie Torres, D-N.Y., the first openly gay Afro Latino to be elected to Congress in 2020, drew on his firsthand experiences to put LGBTQ issues in the legislative forefront. "As a child of the Bronx who grew up in public housing, I was often too scared to come out of the closet in my youth," he states in his website. "I feel the weight of history on my shoulders. I know firsthand the discrimination members of the LGBTQ+ community face, and am determined to make positive change for my community."
Torres' first bill to pass the House ensures that LGBTQ-owned businesses have equal access to capital and credit, and he voted for the Respect for Marriage Act, which protects same-sex marriage rights.
'We don't want any of that with our kids'
But the increasing visibility of transgender, nonbinary and gender nonconforming people has generated some backlash among Latinos in the faith community. A majority of Latino Catholics (66%) as well as Latino Protestants (81%) believe there are only two genders, according to a June Public Religion Research Institute survey.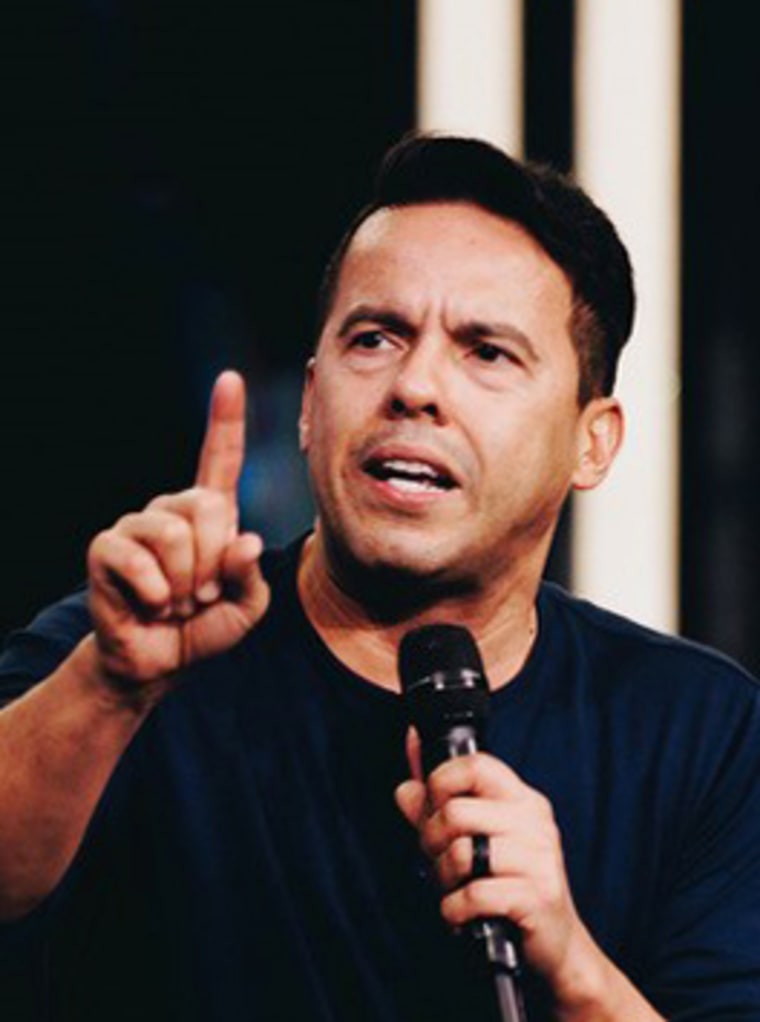 Samuel Rodriguez is president of the National Hispanic Christian Leadership Conference, a national organization representing Latino evangelicals.
"Latinos are vehemently opposed to any teaching of gender and sexuality in elementary and primary schools," Rodriguez said, adding that there are many Latinos involved in the campaigns opposing LGBT and gender instruction in public schools. "We don't want any of that with our kids."
To Rodriguez, Latinos are often left out of the debate over LGBT and family issues. "We always hear the extreme voices on the right and on the left, because they're the loudest voices." "We are people of faith and familia, and we love and respect all people," Rodriguez said.
He thinks there should be more room for diverse opinions in the public discourse. "If we are going to have Pride Month at Target, that's great — but why can't we have Traditional Family Month? That is simply equity."
'We are never safe'
Gia Pacheco, program director for Organizacion Latina Trans in Texas said it is "a sad reality" that "there are no safe spaces for trans people in Texas, including in queer spaces." Pacheco pointed out that the Pulse nightclub mass shooting in Florida took place in a gay club. 
The current political climate, according to Pacheco, has made OLTT's work especially challenging.
"As a trans person, no matter how comfortable we might get, we are never safe," said Pacheco, whose organization provides emergency shelter and temporary housing for LGBTQ people in vulnerable situations. OLTT is also the only shelter in Texas, according to Pacheco, that is "openly, happily" taking in transgender people. It also offers assistance to transgender migrants and Latinx people seeking gender-affirming care.
"Trans people are the first to fight for everyone's rights, but always the last to receive them," said Pacheco, adding that despite the challenges, the group remains committed to its work.
"No matter how many laws they pass, no matter how many bones they break, transgender individuals will always be here — and our community will still grow," Pacheco said.
Conservative political strategies "are using trans issues as a wedge issue with Latinos, as a divide-and-conquer tactic," said author and scholar Juana Maria Rodriguez, a professor at the University of California, Berkeley who teaches ethnic, gender and women's studies.
"The right wing has latched onto transgender issues because they recognize that gay and lesbian rights have garnered traction. They (conservatives) have lost that war," Rodriguez said. "So they're trying to divide both the Latino and the gay community by throwing trans people under the bus."
The boycotts of Bud Light and Target over their support for the LGBT community, reflect "one of the most extreme backlashes we've seen since the AIDS era," Rodriguez said.
The UC Berkeley professor is not surprised that Latino advocacy groups are embracing LGBTQ rights. "It really comes down to family. Latinos love their families, and most of us have had una prima que nunca se casó (a cousin who never married) or a tía (aunt) who everyone knew was queer."
Still, Rodriguez is concerned that the controversies over LGBTQ issues will harm Latino kids. "The right wing is targeting our love for our children — and trying to make us afraid of the LGBT community."
Looking ahead, Frankie Miranda from the Hispanic Federation is optimistic about more "intersectionality" between Latino and LGBT groups.
"Our communities are not separate," he said. "And the policies that are happening now, in some states, are trying to push us back into an era that I know well, an environment that can be toxic and damaging for many children."
"But data shows that Latinos overwhelmingly support marriage equality and LGBTQ rights," Miranda added. "We just need to be sure that we are communicating and continuing the conversations, so that everyone is treated with respect and dignity."